Main content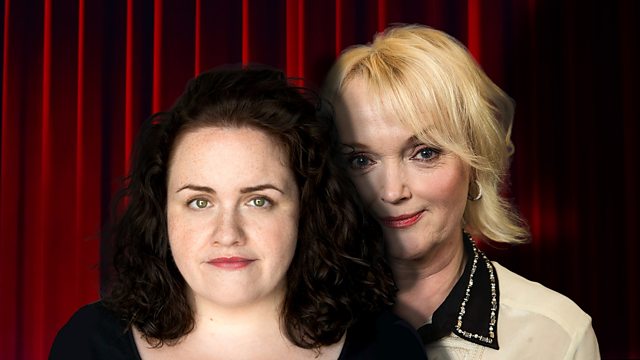 Me and My Shadow
Meet the Titter Sisters, an ill-fated comedy duo where Joy is comedy gold and Jane is the stooge. Joy's the star, but something - or someone - has got to give.
By Georgia Pritchett. The Titter sisters are a mid-20th century comic duo playing the clubs. They can't stand one another. A dark comedy - tantalisingly acerbic, witty and macabre, exploring the curse of being the eternal stooge.
Miranda Richardson, star of Harry Potter and Blackadder, plays dark comedy monster and genius Joy. Jessica Gunning (Dr Who and BAFTA nominated film Pride) is Jane - the stooge with hate in her heart, revenge on her mind and a total sense of humour bypass.
The drama marks a welcome return to Radio 4 for star comedy writer Georgia Pritchett, who says, "The play is an investigation, and also a celebration, of comedy, comedians, double acts and jokes." Georgia is a multi-award-winning comedy writer with four Emmys, three WGA awards and a BAFTA. She is co-executive producer and writer on the HBO multi Emmy-winning show Veep and writer and co-executive producer on HBO's show, Succession, now on its second series. She is also writing episodes of Avenue Five, Armando Iannucci's latest series for television starring Hugh Laurie.
Cast:
Jane ... Jessica Gunning
Joy ... Miranda Richardson
Ronnie/Ollie ... Adrian Scarborough
Eric/M.C. ... Sam Alexander
Pianist ... Simon Tomlinson
Directed by Marilyn Imrie
Produced by Catherine Bailey
A Catherine Bailey production for BBC Radio 4
Last on
Broadcasts