Main content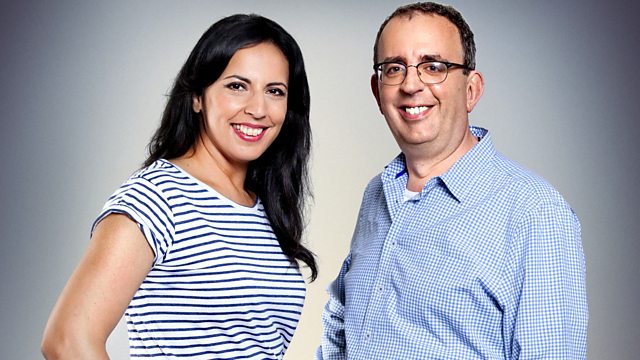 Stephen Hough, Stephen Poliakoff
Pianist and composer Stephen Hough, cartoonist Michael Leunig, barrister turned food writer Olivia Potts and Inheritance Tracks from playwright and director Stephen Poliakoff.
Aasmah Mir and the Reverend Richard Coles are joined by the concert pianist and composer Stephen Hough. As an international performer he spends much of his life at airports, on planes and in hotel rooms and he talks about the thoughts and observations he has made during his travels which form his new book Rough Ideas.
Cartoonist Michael Leunig explains how, after an unpromising start, he discovered he could draw and became Australia's 'national living treasure' thanks to his popular characters, Mr Curly, Vasco Pyjama and the Duck. Michael is appearing at the Greenbelt Festival in Northamptonshire later this month.
Olivia Potts swapped a career as a criminal barrister to become a cook and food writer following the death of her mother. Baking became her comfort during this emotionally difficult time and her book A Half Baked Idea explores how going back to her mother's recipes helped her come to terms with her loss.
Jackie Cornes tells the story of falling in love as a teenager and how she defied her disapproving parents and traveled half way across the world to follow her heart.
And the playwright and director Stephen Poliakoff chooses his Inheritance Tracks: the Forsyte Saga theme by Eric Coates and Willow by Joan Armatrading.
Producer: Paula McGinley
Editor: Richard Hooper