Main content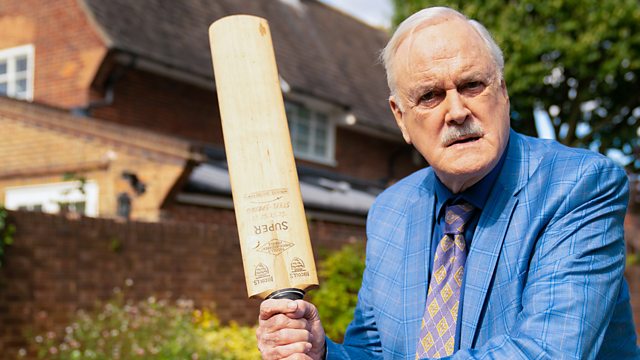 With Edith and Phil's sunset future in suspense, Phil's beginning to despair of ever selling his house. Queenie talks him into an Open Day – but with ulterior motives.
With their sunset retirement together waiting on the sale of his house, Phil despairs of finding the right estate agent. The current one, Roland
Percy, suggests an Open Day, but Phil baulks at the idea.
Edith, meanwhile, is heartened to find that her son Roger's earning some sort of a living even if it's only busking with her old flame Bob the
Burglar, and performing a vent act with his toy crocodile Methuselah.
Sandra is becoming impatient with Roger's ex-wife Wendy's need for company and steers her to the local community centre where she suggests she may find something to keep her busy.
Queenie confesses to Edith that she can't bear the thought of her going away, and when she hears that plans are currently stalled by the difficulty of selling Phil's house, she sees her chance to influence events. She recruits Sandra to help talk Phil into having an Open Day after all.
Jack Dugdale, walking his St Bernard dog Bertie, stops for one of his usual chats with Phil and hears the latest on his plans for his and Edith's future. They discuss Roger's well-being, and Dugdale wonders if being left in charge of Edith's house might be the making of him.
Roger and Bob take their busking to the naked ladies fountain at York House, but the police chase them away and Bob collapses. Dugdale, a
retired medic, comes to the rescue, and calls an ambulance.
Phil gives in to the general persuasion that he should hold an Open Day, and Queenie makes sure he will personally attend and persuades Roger that some special entertainment would not go amiss.
Wendy explores possibilities at the community centre and takes to the Creative Writing Class. When viewers arrive at Phil's house they find Roger busking off-puttingly on the doorstep and, as they treat themselves to Sandra's lavish hospitality, Queenie plants rumours about damp and evil spirits. Edith and Phil turn up to find his house invaded by doubtfully gossiping freebooters, the estate agent happily over-indulging on free wine, and Roger cavorting about in a rabbit costume. Phil blows his top and the viewers scatter to the winds.
Later Edith, Sandra and Queenie are all laughing about the disastrous day when suddenly they realize Phil has disappeared.
More episodes
Previous
You are at the first episode
Music Played
Timings (where shown) are from the start of the programme in hours and minutes
Credits
| Role | Contributor |
| --- | --- |
| Edith | Alison Steadman |
| Phil | John Cleese |
| Writer | Charles McKeown |
| Producer | Moira Williams |
| Producer | Humphrey Barclay |
| Director | Sandy Johnson |