Main content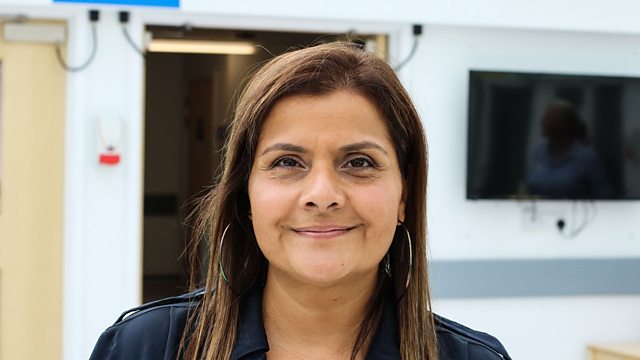 JDRF
Nina Wadia presents a Lifeline appeal on behalf of JDRF – a charity that carries out vital research into Type 1 Diabetes in the hope of finding a prevention, treatment and cure.
JDRF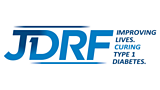 JDRF exists to find a cure for type 1 diabetes - as well as develop life-changing treatments to allow those living with this chronic condition to lead better, safer and healthier lives.
There are 400,000 people in the UK - 30,000 of them children - who live with type 1, an autoimmune condition which cannot be prevented and is not linked to lifestyle.
JDRF offers hope to everyone living with type 1 diabetes. Currently, people with type 1 rely on multiple insulin injections or pump infusions every day just to stay alive, which has a big impact on those diagnosed and their families.
JDRF's research has already led to great improvements in the quality of life for people with type 1. It continues to do so by developing treatments such as an artificial pancreas, as well as investing in projects to find a cure and remove the burden of the condition altogether.
JDRF strives to increase awareness because, no matter what their age, people with type 1 regularly face misconceptions and misunderstandings about their condition.
JDRF works with government, academia and industry to ensure outcomes of research are delivered to all people with type 1 in the UK.
And, JDRF gives support as well as a voice to people with type 1 and their families so they don't feel alone with this complex condition.
Nina Wadia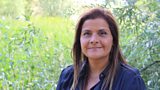 When someone is diagnosed with type 1 diabetes, life changes forever. The shock and confusion can be devastating. Type 1 is tough at every age. There are no days off with type 1, and the stress and worry of managing the condition never goes away.
But JDRF offers hope to everyone living with type 1, and their families. JDRF's research is transforming the lives of those with type 1, giving individuals and their families the chance to think less about the condition.
I have seen first hand how the technologies JDRF has helped to develop reduce the burden, stress and fear we first felt when our son was diagnosed. JDRF provides free information and support, as well as community events, which are designed to help people of all ages, and all stages of the condition.
But most importantly, JDRF is working to create a world without type 1, so that one day no one will have to receive a type 1 diagnosis again.
George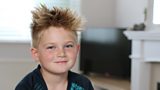 George, 8, was one of the youngest children to be diagnosed with type 1 diabetes at 6 months old. He narrowly survived a traumatic diagnosis and for him, and parents Simon and Tracy, life has never been the same again. Today, their lives revolve around continuously managing George's blood glucose levels and they are desperate for treatment breakthroughs to relieve the burden of the condition. Simon and Tracy have been involved with JDRF for a number of years; in 2017 Simon ran 100km to raise money for type 1 research, with George joining him for the final kilometre.
John and Lin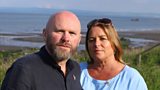 John and Lin are from Fife. In 2008, their son Aidan was diagnosed with type 1 diabetes at the age of 11. He managed the condition well through his teenage years and was a keen football player. On his 20th birthday Aidan experienced hyperglycaemia while he was on a weekend away in Newcastle. That night he suffered a cardiac arrest and tragically passed away. John and Lin are determined to continue supporting JDRF in Aidan's name so that no other families have to go through what they have. They ran the London Marathon for JDRF in 2018, and Aidan's younger sister Mherrin ran it in 2019.
Laura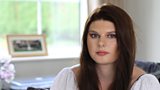 Laura is 18 and lives near Leeds with her family and two dogs. She was diagnosed with type 1 diabetes at the age of 8 and has been a JDRF supporter ever since. In 2014 she took part in an overnight artificial pancreas trial run by Professor Roman Hovorka. Laura is an advocate for type 1 focused technology as she has experienced first-hand the life-changing treatments made possible through research. Laura is currently using the first commercially available closed loop insulin pump system, the Medtronic 670G.
Credits
| Role | Contributor |
| --- | --- |
| Presenter | Nina Wadia |
| Series Producer | Hardeep Giani |
| Executive Producer | Sandy Smith |
| Director | James Galbraith |