Main content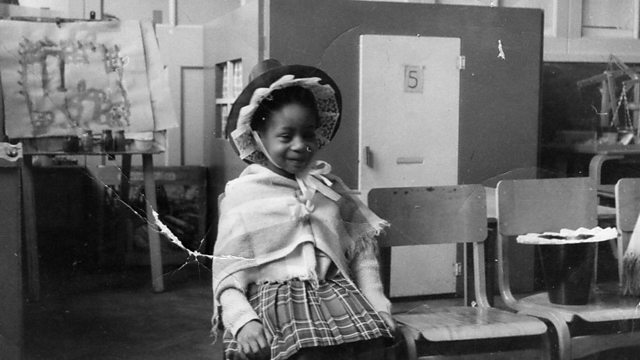 A Young Sel in a Small Town
Selina takes her daughter back to South Wales, to relive the highs and lows her Jamaican family faced growing up in a town where people of West Indian heritage were a minority.
Selina Medford grew up in Port Talbot, South Wales, where people of West Indian heritage were in a minority. Now she takes her daughter back to relive her experiences.
Touring around the town, they delve into the good, the bad and the ugly struggles that Selina and her family faced growing up during the 1960s. On the way, her daughter Sian, who was born and raised in Birmingham, begins to understand her mother's experience and how the multi-cultural world she grew up in, and often took for granted, was denied to her mother.
A Young Sel in a Small Town paints a retrospective picture that highlights the musical and cultural life of the time, navigating through Selina's early years of growing up in a harsh household with her Jamaican father, step mother and four other siblings - yet trying to fit in with the everyday European white world around her. A trip down memory lane, meeting old friends and faces in a collage of sounds and music, bringing back hard memories and hope for the future.
New Storytellers presents the work of radio and audio producers new to BBC Radio 4 and this first series features the five winners of this year's Charles Parker Prize for the Best Student Radio Feature.
A Young Sel in a Small Town won the top award, the Gold Charles Parker Prize, for its producer Sian Medford in Parker's centenary year. Sian has just graduated from the University of West London and the Judges thought her colourfully creative feature was "such a lovely simple idea. An important piece of social history mixed with modern reaction as the family reunites – a rich, dynamic production, with its rich sense of hard lives lived to the full – a really worthy Gold Charles Parker winner."
Producer: Sian Medford
A Soundscape production for BBC Radio 4
Last on
Broadcasts