Main content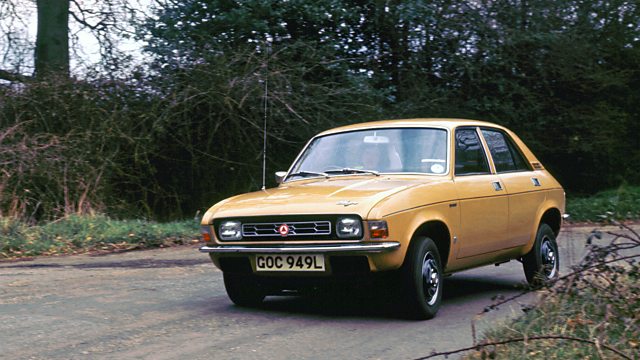 Marks and Spencer, Universal credit trial, Retro cars
Why a new generation wants to buy cars from the seventies and eighties, think Allegros, Marinas and Maestros.
Marks and Spencer has been pretty open about the fact that it needs to adapt in order to survive in today's tough retail environment.
In May the company reported its third drop in annual profit in a row, and a 1.6% fall in clothing and home like-for-like sales.
It's already in the midst of what it's calling a 'reshape', which has involved closing 50 shops in the UK but also opening some stores in new locations. We'll speak to Sacha Berendji, who's the Retail, Operations and Property Director at Marks & Spencer about the company's plans for the future.
We report on a new pilot scheme in Harrogate, North Yorkshire where thousands of people will be moved on to to the new benefit Universal Credit. Until recently, Universal Credit was only given to new claimants or those whose circumstances had changed. But this is the first trial of 'managed migration' - transferring existing welfare claimants on older benefits like job seekers allowance and housing benefit on to Universal Credit, which rolls all of those payments into one.
We hear that a new generation is being attracted to cars from the seventies and eighties. Young people are now buying old cars like Morris Marinas, Ford Capris and Austin Allegros which were produced in their millions back in the day, but are now rarer than some classic cars. We meet some of those enthusiasts at the Festival of the Unexceptional in Buckinghamshire.
Presenter: Peter White
Producer: Jess Quayle