Main content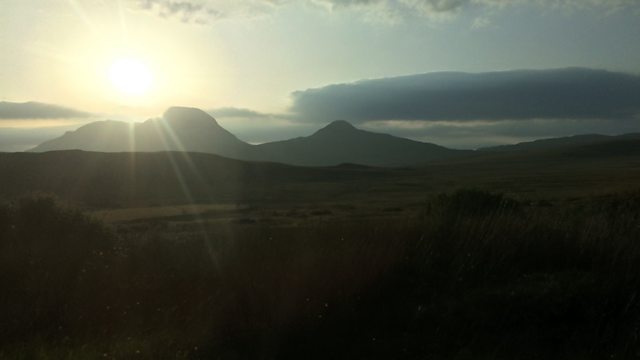 Inspiration On The Island of Jura
In 1949 George Orwell finished '1984' on the Isle of Jura. 70 years on Helen Mark visits Jura to discover why this dramatic landscape inspires artists, musicians and writers today.
The Island of Jura in the Inner Hebrides is one of the most sparsely populated places in Scotland. This dramatic and mountainous landscape is home to around 200 inhabitants but much more than it's fair share of artists, musicians, makers and writers. George Orwell chose the remote location of 'Barnhill' on the island to write his masterpiece '1984' near the end of his life. Although it is hard to detect the famous 'Paps' and seascapes in his dystopian vision it was Jura which allowed him the space to get his ideas on to paper.
Today Jura is home to a number of creative people who have found the inspiration and solitude they need to create and these musicians and makers have also found each other, forming a collective called FL:EDGE. Helen Mark meets Giles Perring, Amy Dunnachie, Kirsten Gow and Gini Dickinson to hear more about the history and future of Jura.
Last on
Broadcasts

Podcast
Countryside magazine featuring the people and wildlife that shape the landscape of Britain