Main content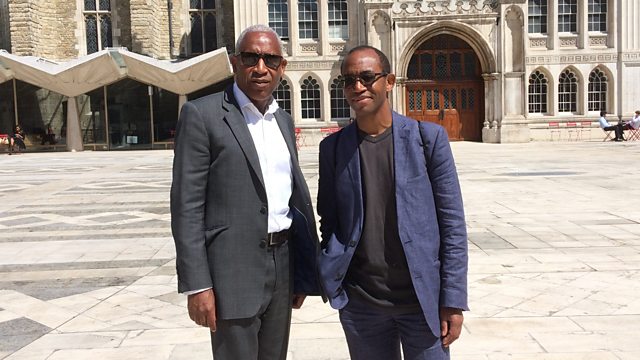 The Empire Strikes Black
Journalist Hugh Muir explores the dilemma of being honoured for services to the British Empire for anyone whose family history is one of suffering as a result of Empire.
Journalist Hugh Muir travels with Sir Simon Woolley, head of Operation Black Vote, to Buckingham Palace, where he is to receive his knighthood from HM The Queen. It's a journey that lays bare the dilemma, the joy, the soul-searching and the agony of being honoured for services to the British Empire, for anyone whose family history is one of oppression, slavery or violence as a consequence of the Empire.
When Sir Simon heard he had been selected for a knighthood, he felt elation - then anxiety. The offer needed thought. It said much about his lifetime's work as a political and anti-racist activist, but accepting it could ultimately say much about him and his standing within the community – and not in a good way. Could he take the honour and risk tainting himself with the association between the British honours system and the British Empire? If he took the honour, would the good he might do with it be outweighed by the disapproval it might engender?
Sir Simon did some research. He concluded his knighthood was distanced from association with Empire as the title dates back to medieval times. With that comfort, he accepted and was named in the Queen's Birthday Honour's List in June.
But why should he, or any minority who might qualify for an honour, be forced to agonise in that way? Why should they be placed in the invidious position of having to weigh up the pros and cons of Britain's most official form of recognition for fear others will think less of them and they might even think less of themselves?
The programme includes the views of Benjamin Zephaniah, journalist Yasmin Alibhai-Brown, TV producer Samir Shah, Peaches Golding Lord Lieutenant of Bristol, Novara Media senior editor Ash Sarkar, former MP Tony Wright, and broadcaster Dotun Adebayo.
Produced by Shelley Williams
A Cast Iron Radio production for BBC Radio 4
Last on
Broadcasts