Main content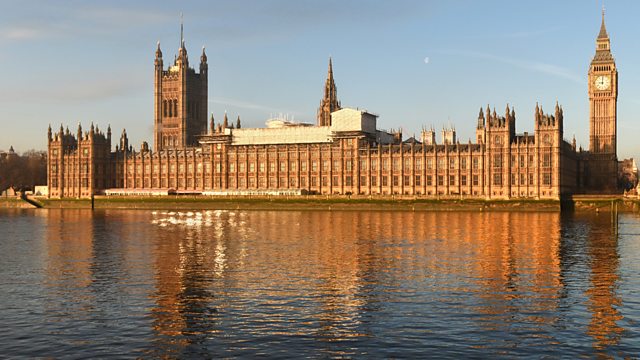 29/07/2019
Peter Hennessy asks senior politicians to reflect on their life and times - today, Chris Patten, former Cabinet Minister, Hong Kong Governor, EU Commissioner and BBC Trust Chairman
In this series the historian Peter Hennessy asks senior politicians to reflect on their life and times. Each week he invites his guest to explore their early formative influences, their experiences of the challenges they faced, and their impressions of the people they knew. In this, the first programme of a new series, Chris Patten discusses his upbringing in suburban London, his time in politics and public life – beginning as a back-room adviser and becoming a Cabinet minister, EU Commissioner, the last Governor of Hong Kong, and Chairman of the BBC Trust.
Although, as Chris Patten ruefully observes, he is sometimes described as a 'Tory grandee', his origins were anything but grand. He was brought up in west London, the son of a drummer in a jazz band who became a pop music publisher. He discusses his upbringing as a Catholic. At Oxford, as he recalls, he preferred taking part in theatrical revues and playing sport to debates. His interest in politics was triggered later, during a trip to the United States, when he worked on the mayoral campaign of John Lindsay in New York. On his return to Britain, he joined the Conservative Research Department and explains his admiration for Rab Butler, the influential, moderate Conservative politician. His recollections of working closely with Edward Heath, Margaret Thatcher and John Major offer intriguing insights.
Chris Patten's reflections combine engaging personal testimony with illuminating observations on the Thatcher and Major Cabinets, on the 'psycho-drama' of Britain's relations with Europe, and on Hong Kong, Northern Ireland and the BBC.
Peter Hennessy's other guests in this series are Alan Johnson, Norman Lamont and Peter Hain.
Producer: Rob Shepherd
Last on
Broadcasts