Main content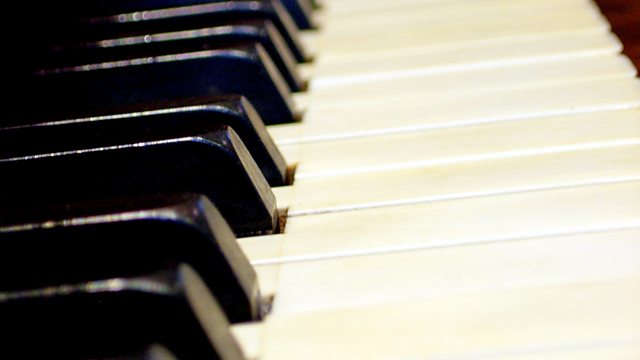 Debussy and Jolivet
Simon Höfele is joined by percussionist Simone Rubino in a performance of André Jolivet's Heptade and Louis Schwizgebel plays L'isle joyeuse.
New Generation Artists: the dazzling trumpeter Simon Höfele is joined by percussionist Simone Rubino in André Jolivet's daunting seven-movement masterpiece for trumpet and percussion. Their performance formed part of an incredible concert the pair gave recently during the Norfolk and Norwich Festival. As the audience entered the Octagon Chapel in Norwich they were dumbfounded at the sight of an array of percussion instruments including cow bells, Chinese blocks, Woodblocks, Hi Hat, tambourine, whistle, bass drum, tam tam and snare drum. They departed smiling at the breathtaking virtuosity and refinement with which it was deployed.
Before that, two recent New Generation Artists play music by Debussy.
Debussy L'isle joyeuse
Louis Schwizgebel (piano)
Debussy Sonata in G minor for violin and piano
Elena Urioste (violin), Gabriele Carcano (piano)
André Jolivet Heptade
Simon Höfele (trumpet), Simone Rubino (percussion)
Featured in...
We broadcast more live and specially-recorded concerts and opera than any other station.