Main content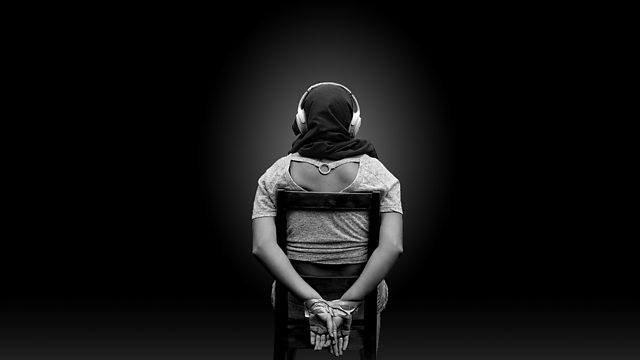 A binaural docu-drama experience which focuses on two kidnapping stories. But, as you become immersed in these true stories of abduction, are you about to become the third victim?
This documentary-drama presents a binaural experience which follows two very different true stories of abduction - one without long-lasting consequences, the other, devastatingly fatal.
The feature asks if we are we blind to the possible risks in our everyday lives as, through the power of binaural surround sound, Kidnapped places you in the victim's place giving the listener the experience of being abducted. For the best listening experience - put your headphones on, close your eyes, and allow the 3D binaural audio to immerse you in a kidnapping.
New Storytellers presents the work of radio and audio producers new to BBC Radio 4 and this first series features the five winners of this year's Charles Parker Prize for the Best Student Radio Feature. The award is presented every year in memory of pioneering radio producer Charles Parker who produced the famous series of Radio Ballads with Ewan MacColl and Peggy Seeger.
Kidnapped was produced by Harry Stokoe who has just graduated from the University of Salford. The Charles Parker Award judges were struck by the "great, direct interviews; it's a well-crafted feature with interesting stories and is technically mature."
Producer: Harry Stokoe
A Soundscape production for BBC Radio 4
Last on
Broadcasts