Main content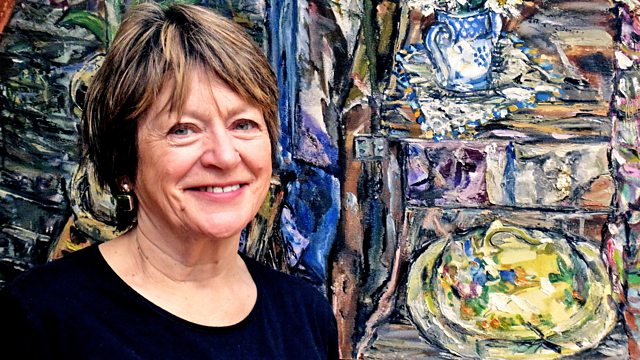 The BarbeQ'n'A
Sheila joins a group of grilling gurus to cook up an al fresco feast – while addressing listeners' barbecue queries and conundrums.
Rain or shine, the British barbecue is a summer tradition: and we want to help your al fresco feasts go with a bang!
Sheila Dillon calls on Genevieve Taylor - a food writer, food stylist and presenter with an affinity for the outdoors that's led to books including How to Eat Outside, The Ultimate Wood Fired Oven Cookbook and most recently Charred: a guide to vegetarian grilling and barbecue. She's also the host for today's programme, with a garden packed full of more barbecues and outdoor ovens than your could shake a sausage at.
Joining Sheila and Genevieve for some flame-grilled fun are Christian Stevenson, otherwise known as DJ BBQ: a presenter and barbecue fanatic with a YouTube channel boasting more than 175-thousand subscribers, whose latest publication - The Burger Book - came out earlier this year; and Samantha Evans, one half of the barbecuing duo The Hang Fire Girls: a pair of friends who took a road trip across America in 2012 which fired their enthusiasm for US-style barbecue, and who now run the hugely popular Hang Fire Southern Kitchen in Barry, Wales. They've also written The Hang Fire Cookbook: Recipes & Adventures in American BBQ.
Their mission today isn't just to create a fabulous, inspirational barbecue feast, but to answer all our listeners' grilling questions and help banish boring barbecues for good!
Helping them out with a bit of specialist advice are the American author Harold McGee, who wrote the renowned book 'On Food and Cooking: The Science and Lore of the Kitchen'; the London-based chef, restaurateur and food writer Yotam Ottolenghi; and Jack Adair Bevan, an award-winning food and drink writer, co-author of The Ethicurean Cookbook and more recently author of 'A Spirited Guide to Vermouth: An Aromatic Journey with Botanical Notes, Classic Cocktails and Elegant Recipes'.
Presented by Sheila Dillon; produced in Bristol by Lucy Taylor.
Last on
More tips than you could shake a sausage at, to help your al fresco feasts go with a bang.
Broadcasts