Main content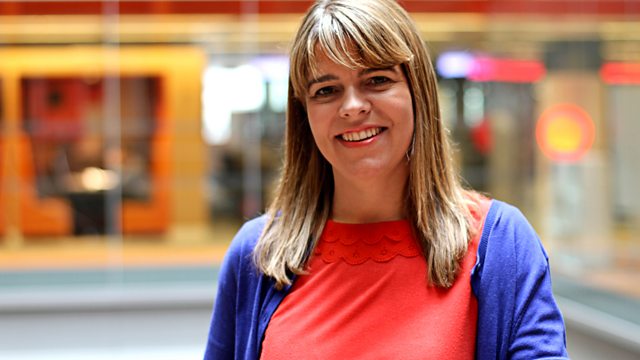 Ever Changing Labels
Claudia Hammond reports on how labels in mental health and neurodevelopmental conditions will change in the future
Treatment for most mental health problems is designed for the "unicorns"; people who have just one clear-cut diagnosis. But in reality, many people experience more than one problem and their symptoms can be shared across different formal diagnostic categories. The true picture is one of cross-cutting, porous diagnostic boundaries.
In this third and final programme in her series, Claudia looks at how new science is adapting to this new reality, making links between and within the traditional boundaries of different conditions in order to develop new treatments. The hope is that the end result will be more personalised, individualised treatments rather than a one-size fits all approach to care.
Researchers at the MRC's Cognition and Brain Sciences Unit at the University of Cambridge are working across boundaries with a new strategy called the transdiagnostic approach. They are testing new treatment modules where the person needing help, whether they have anxiety, depression, OCD or PTSD, is supported to select from a menu of treatments, like a pick and mix choice, to target the symptoms that are most affecting them. This transdiagnostic approach, Professor Tim Dalgleish says, better matches how people experience mental health difficulties in real life. Pat and Emily tell Claudia how the transdiagnostic treatments have given them new tools to cope with their difficulties and clinical psychologists and research scientists Dr Melissa Black and Dr Caitlin Hitchcock describe how this approach could be adapted for many other mental health problems.
Also in Cambridge, how the diagnostic category of depression could be broken down into lots of differently identified conditions. Professor of Psychiatry at the University of Cambridge, Ed Bullmore, tells Claudia that in the future, there are likely to be many sub-types of depression with different causes and potential treatments. He is currently researching depression caused by inflammation in the body and although it's very early days, the possibility is that "inflamed depression" could be standalone diagnosis in the future.
And in London, researchers at the Institute of Psychiatry at Kings College, London, are working to dissolve the diagnostic boundaries for three very different neurodevelopmental conditions: autism, epilepsy and schizophrenia. There are already recognised overlaps and genetic links between these conditions and teams led by Declan Murphy, Professor of Psychiatry and Grainne McAlonan, Professor of Translational Neuroscience, are working to identify these common pathways in order to develop treatments that work for particular groups of people.
Producer: Fiona Hill