Main content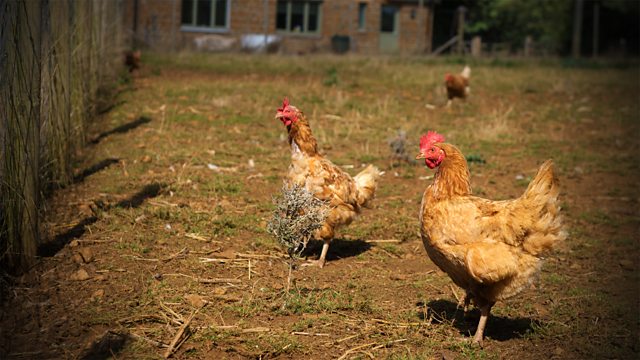 25/07/2019
Jim reveals his true feelings and Pat reaches a compromise.
Rex agrees to supply Tom with the pigs he's bought from Neil, but he was surprised Tom didn't mind going non-organic. Rex asks if everyone else is on board with Tom's decision, but Tom dodges the question. Pat is surprisingly on board with Tom's move, of course she'd have preferred organic, but it's a reasonable compromise.
Lynda arrives at Greenacres in search of Jim, but he's already gone off birding at Arkwright Lake. She was hoping he could use his mature voice of wisdom to back her up at the fete committee. Jazzer firmly tells her that Jim won't want to attend.
Jim gets up to leave when Robert arrives at the hide; he just wants to enjoy some peace and quiet. Before Jim can leave, Robert piques his attention by saying he's spotted a reed bunting. Determined to prove to Robert that it's just a common house sparrow, Jim decides to stay for a while. Jim and Robert have a successful afternoon and even spot a lapwing. They'll have to avoid the fete committee again sometime.
Jim seems in high spirits when he returns home, so Alistair seizes the moment and asks if he's considered reporting Harold to the police. Jim doesn't want to. His whole life would become about what Harold did to him, and he's fought hard to be more than that. He won't let him win now.
Countryside Insights from The Archers