Main content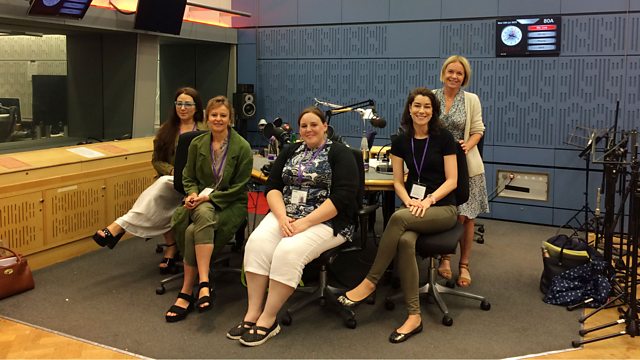 Parents v Teachers
Mariella Frostrup and a panel of experts discuss the current state of the relationship between parents and teachers.
Parents and teachers - both have a huge part to play in the upbringing of our children. As the term in loco parentis implies, school has a strong authority in the raising of our kids. But if recent headlines are to be believed, the line between who does what is getting increasingly blurred. 'Nappy changer hired by infant school', 'teaching staff urged to supervise tooth-brushing'– some recent headlines which seem to indicate how, increasingly, it's falling to teachers to play parent. Education minister Damien Hinds says parents who aren't engaging with their children's education cost them dear, whilst the head of Ofsted has also recently warned that parents are 'abdicating their responsibilities' by leaving schools to tackle issues best dealt with at home.
Simultaneously, parents are being increasingly relied upon by schools to fill ever larger gaps; from music, art and sports activities to subsidising anything from teaching equipment like books and glues to essentials like toilet paper. In addition, more parents are being asked to pay for school clubs, sports days and concerts- all of which used to be free.
So what is the current state of this crucial relationship and what role are parents playing in the education picture? Mariella Frostrup is joined by headteacher Sarah Hewitt Clarkson, Madeleine Holt co-founder of Rescue Our Schools, Ruth Lowe from Parentkind and Anastasia de Waal – Director of the Family & Education Unit at Civitas.
Producer: Katy Takatsuki