Main content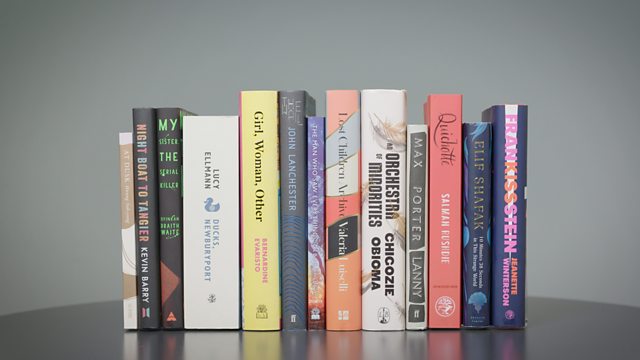 The Booker Prize Longlist, A Tea Journey at Compton Verney gallery, Fashion influenced by TV
A look at the 13 books on the 2019 Booker Prize longlist. Plus the influence of TV on high street fashion.
Literary critics Arifa Akbar and Toby Lichtig dissect the longlist of the 2019 Booker Prize longlist. For the full list see below.
Tea is the most widely-consumed drink after water. Julie Finch, director the Compton Verney gallery, guides Julian May through their new exhibition A Tea Journey: From the Mountains to the Table. The show navigates the cultural history of the cuppa from the delicate bowls of Tang dynasty China to the British builder's mug as well as new work made by artists in response to this history.
Why have Fleabag's black jumpsuit, the yellow coat from Keeping Faith and Villanelle's pink dress all become firm favourites on the high street? Fashion historian Amber Butchart examines the long links between fashion houses, TV and Hollywood.
Margaret Atwood (Canada) - The Testaments
Kevin Barry (Ireland) - Night Boat to Tangier
Oyinkan Braithwaite (UK/Nigeria) - My Sister, The Serial Killer
Lucy Ellmann (USA/UK) - Ducks, Newburyport
Bernardine Evaristo (UK) - Girl, Woman, Other
John Lanchester (UK) - The Wall
Deborah Levy (UK) - The Man Who Saw Everything
Valeria Luiselli (Mexico/Italy) - Lost Children Archive
Chigozie Obioma (Nigeria) - An Orchestra of Minorities
Max Porter (UK) - Lanny
Salman Rushdie (UK/India) - Quichotte
Elif Shafak (UK/Turkey) - 10 Minutes 38 Seconds in This Strange World
Jeanette Winterson (UK) - Frankissstein
Presenter: Samira Ahmed
Producer: Edwina Pitman
Booker Longlist
Margaret Atwood The Testaments
Kevin Barry Night Boat to Tangier
Oyinkan Braithwaite My Sister, The Serial Killer
Lucy Ellmann Ducks, Newburyport
Bernardine Evaristo Girl, Woman, Other
John Lanchester The Wall
Deborah Levy The Man Who Saw Everything
Valeria Luiselli Lost Children Archive
Chigozie Obioma An Orchestra of Minorities
Max Porter Lanny
Salman Rushdie Quichotte
Elif Shafak 10 Minutes 38 Seconds in This Strange World
Jeanette Winterson Frankissstein
Tea at Compton Verney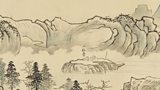 Ko Fuyo, 1772, Nine bends
of the Juiquxi River
in the Wuyi Mountains
Copyright: Ashmolean Museum,
University of Oxford

A Tea Journey: From the Mountains to the Table at Compton Verney until 22 Sept
Keeping Faith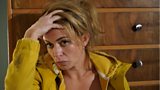 Eve Myles' Yellow Coat
Photo credit: BBC

Keeping Faith series 2 is on BBC One Tuesdays at 9 pm