Main content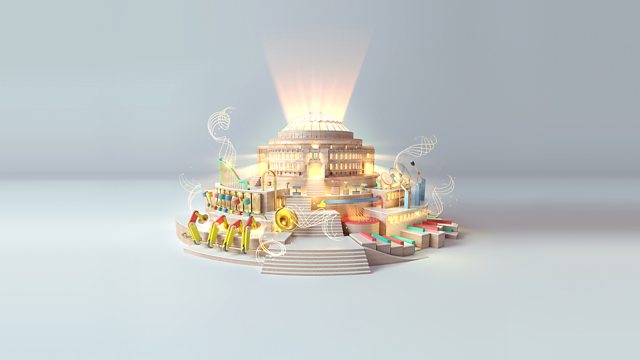 Live at the BBC Proms. Péter Eötvös conducts the BBC Symphony Orchestra in Stravinsky's Firebird, Debussy, Bartók and, with violinist Isabelle Faust, Eötvös's Alhambra Concerto.
Live at BBC Proms: The BBC SO conducted by Péter Eötvös in Stravinsky's Firebird, and works by Debussy and Bartók. Violinist Isabelle Faust joins for Eötvös's Alhambra Concerto.
Live from the Royal Albert Hall, London
Presented by Martin Handley
Debussy
Prélude à l'après-midi d'un faune
Péter Eötvös
Alhambra (violin concerto) UK premiere
INTERVAL: Proms Plus: Hannah Conway hosts a discussion about Bartók with musicologist and broadcaster Erik Levi and Nigel Simeone, recorded earlier this evening at Imperial College Union. Producer Helen Garrison.
Bartók
Dance Suite
Stravinsky
The Firebird – suite (revised version, 1919)
Isabelle Faust (violin)
BBC Symphony Orchestra
Péter Eötvös (conductor)
Dance – whether in the exotic pulse of Bartók's Dance Suite, the insistent Russian folk rhythms of Stravinsky's The Firebird or the languorous ballet of Debussy's faun – runs right through tonight's Prom.
Peter Eötvös, celebrating his 75th birthday this year, conducts his new violin concerto Alhambra – performed here by the work's original soloist, award-winning German violinist Isabelle Faust.
Featured in...
Journey into emotion with PSB, Sheku, Benedetti, Angélique Kidjo, Nina Simone, Greenwood

We broadcast more live and specially-recorded concerts and opera than any other station.