Main content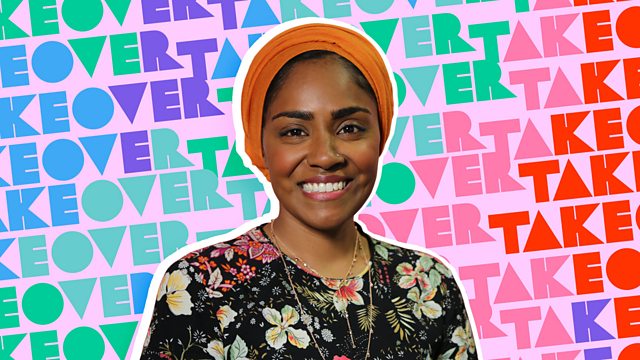 Takeover 2019 - Nadiya Hussain, TV cook, author, presenter
The pleasure of eating, being time poor, switching off from busy lives. Nadiya Hussain, Bake Off winner 2015, guest edits.
Nadiya Hussain says, "My edition of Woman's Hour focuses on time, and our lack of it! Having enough 'time' for everything feels like a constant battle. We're juggling childcare and career demands and I wonder whether women are feeling the pressure more than ever before, and more than men. I'm looking at what we can do to relax and switch off, and tell you what works for me!"
To talk a bit more about Nadiya's ideas we're joined by the food writer Bee Wilson, gardener Hollie Newton and psychologist, Dr. Katherine Garzonis from the Mental Health Foundation.
Last on
Broadcast

Featured in...
Five inspiring women guest edit the programme, exploring topics close to their heart.
Podcast
Women's voices and women's lives - topical conversations to inform, challenge and inspire.