Main content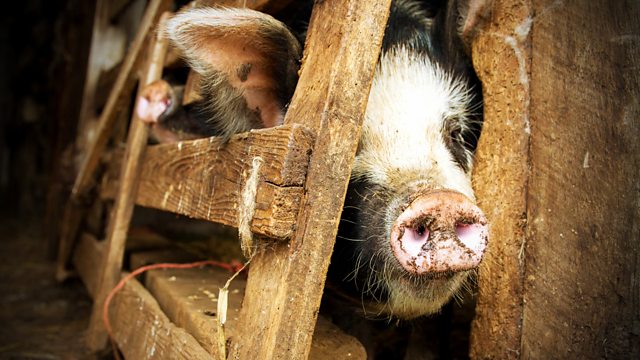 23/07/2019
Rex finds himself at a crossroads and Phoebe tries to get her point across.
Phoebe fills Rex in on their proposal; she's been up half the night, but she thinks she's cracked it. They need to get Pip on board. At Rosie's first birthday party, Pip quizzes Rex and Phoebe about why they've been spending so much time together. Phoebe explains they've been working on a bid for Peggy's trust together. Phoebe tries to engage Pip in rewilding, the idea behind their bid. Their proposal is to return parts of Ambridge back to nature. Pip isn't convinced; Peggy's looking for ways of making farming more sustainable, not getting rid of it all together. Besides, Brookfield already have their own bid. Pip says she'll have a look at the research, but she's not making any promises. They're interrupted when Toby arrives with Rosie's birthday surprise: a unicorn.
Rex tells Toby that Tom wants him to rear pork meat for Bridge Farm. He wants to be cautious, though, he's never reared pigs to slaughter weight before. Toby thinks Rex just needs to make it happen. He has faith in him, but it won't make any difference unless Rex has faith in himself.
Shula tells Elizabeth of her plans to become a vicar. Elizabeth thinks she'd be a fantastic vicar and promises not to tell anyone of Shula's plans. It was Freddie who gave her the idea, and suddenly, after months of feeling directionless, she knew what she had to do.
Countryside Insights from The Archers