Main content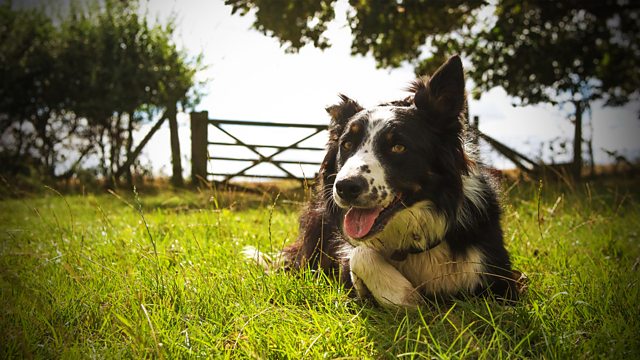 22/07/2019
Jazzer attempts to conceal his frustration and the pressure piles on Tom.
Up early for his milk round, Jazzer overhears Jim crying out in his sleep. Jim is comforted by Jazzer, and explains that his nightmares have been getting worse. Jazzer tells Jim not to go into the shop in the morning and sends Jim back to bed, he'll deal with Susan.
Leonard pops into the shop to surprise Jill, who's covering for Jim. Over lunch, they come across Jazzer. Jill pointedly notes that Jim has been letting people down a lot recently. She thinks it's rude. Jazzer retorts that there are people in the world who've done worse things than missing a shift at the village shop and makes his leave. Leonard asks Jill if she had to get so angry with Jazzer; it was embarrassing. Jill apologises, she was just annoyed because their morning had been spoilt.
Tom leaves Johnny and Tony to see to the pigs, while he heads out to make a start on the sausages. Pat's not impressed that he's delegated work to Tony. As Tom is telling Pat about the Bridge Fresh figures, Johnny arrives back with a sprained ankle. He fell head-first into one of the wallows. Pat thinks the accident wouldn't have happened if Tom had found a new pork supplier and got rid of the pigs. He needs to get on with it and find a new supplier – now.
Countryside Insights from The Archers