Main content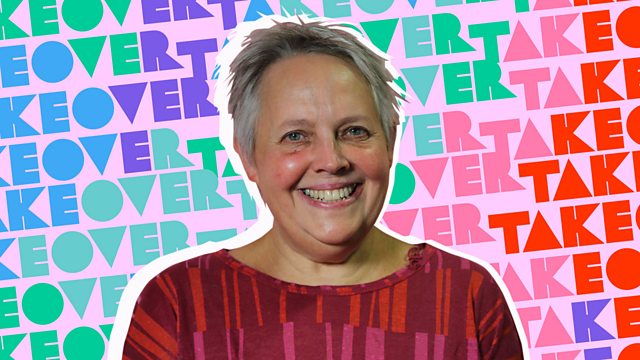 Takeover 2019 - Harriet Wistrich, lawyer and founder of Centre for Women's Justice
Dealing with the loss of a disabled sibling, treatment of women in the criminal justice system, Claudia Clare a 'subversive ceramicist'. Lawyer Harriet Wistrich guest edits.
Harriet Wistrich is a human rights lawyer and founder and director of the Centre for Women's Justice. Her cases are consistently in the news – the fight to keep the so-called 'black cab rapist', John Worboys in prison and the release of Sally Challen, who had been imprisoned for the murder of her abusive husband. As part of our Takeover week Harriet discusses surviving a disabled sibling, her admiration for Claudia Clare a 'subversive ceramicist', the treatment of women accused of lying about a rape allegation, and why Zem Zem Mohammed, an Eritrean refugee, is someone she holds in great esteem.
She may not be a household name but we know her cases well. How does a feminist lawyer relax who works tirelessly for the good of women she believes are being mistreated by the criminal justice system? And what compels her to continue to seek justice?
When Harriet Wistrich was just eleven years old her disabled brother, Matthew, died. It was the 1960's and a time when disabled people were institutionalised, shut away and not spoken about. She speaks to her friend's daughter, Atiha Sen Gupta, a playwright, who also lost a disabled brother, Nihal, in 2001 when he was 17 and she was 13. What did their different experiences of loss highlight for Harriet in terms of grief, guilt and how society's attitudes to disability changed in that 30 years?
As a human rights lawyer Harriet's focus is on the treatment of women in the criminal justice system. What happens to women who have alleged rape and who then find themselves charged with perverting the course of justice when it's suspected they have lied? She discusses how the system needs to change with Gillian Jones QC who worked on the case of Jemma Beale.
Zem Zem Mohammed escaped Eritrea at the age of 18 and spent five traumatic years crossing the Sahara to Sudan and then to Libya and to the UK to claim asylum via Italy and Malta. Now 37, settled with her husband and two children, she works as a Health and Safety inspector on the railways at nights wearing a hard hat over her hijab. Her extraordinarily resilience and entrepreneurial spirit was something Harriet Wistrich wanted to celebrate as part of her Woman's Hour takeover
Claudia Clare is an artist who uses her ceramics to record and celebrate stories of feminist activism. We find out why she thinks ceramics are the best way to be what she says is subversive.
Presenter: Jane Garvey
Producer: Kirsty Starkey
Interviewed Guest: Harriet Wistrich
Interviewed Guest: Atiha Sen Gupta
Interviewed Guest: Gillian Jones
Interviewed Guest: Zem Zem Mohammed
Interviewed Guest: Claudia Clare
Last on
Broadcast

Featured in...
Five inspiring women guest edit the programme, exploring topics close to their heart.
Podcast
Women's voices and women's lives - topical conversations to inform, challenge and inspire.