Main content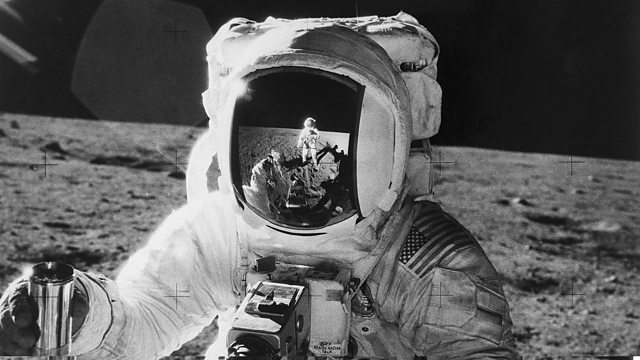 James Burke: Our Man on the Moon
James Burke, the key voice for the BBC coverage of the moon landings in 1969, revisits the momentous event in front of a live audience.
Fifty years ago, when the Apollo 11 mission landed the first human beings on the moon, James Burke was the voice of science for the BBC. Join him to relive the dramatic days in the studio, sharing the moment-by-moment drama to a live audience. You'll remember his excited voice counting down the seconds and desperately trying to avoid talking over any communication with the astronauts. Here is your chance to find out what went on behind the scenes as James revisits the final moments of the Apollo mission. He'll recreate the drama, struggling to make sense of flickering images from NASA and working with the limitations of 1960s technology. We'll hear what went wrong as well as what went right on the night! Illustrated with amazing archive material from both the BBC and NASA, this will be the story of the moon landings brought to you by the man who became a broadcasting legend. A night neither he nor we will never forget.
Last on
From how we sleep, to when we prune our plants, to the height of the oceans' tides.
Broadcast