Main content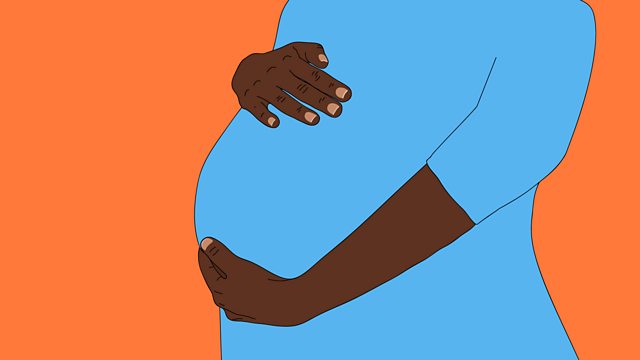 Black maternal health, Netball World Cup, Imposter Syndrome
Black women are five times more likely to die in childbirth compared to white women, Candice Brathwaite and Remi Sade tell us their stories. Imposter syndrome and Netball World Cup.
Black women are five times more likely to die in childbirth compared to white women. We hear the personal experiences of two women: Candice Brathwaite who got sepsis after her caesarean section and Remi Sade who felt she was pushed towards a more medically managed birth than she wanted. We also hear from Daghni Rajasingam a consultant obstetrician from the Royal College of Obstetricians and Gynaecologists.
Clinical psychologist Jessamy Hibberd on her book, The Imposter Cure and listener, Claire Poole who runs two businesses on how she sometimes fears being found out as not really good enough despite doing her job extremely well.
As the Netball World Cup draws to a close this weekend we talk about how the game has changed over the years with the BBC presenter Hazel Irvine and the former England player Sara Bayman. Three volunteers from the tournament, Caswell Palmer, Mandy and Hannah Cripps tell us why they love the game so much.
The owner of Zara has announced that all the cotton, linen and polyester it uses will be organic, sustainable or recylcled by 2025. Tamsin Lejeune the CEO & Founder of Common Objective and Ethical Fashion Forum tells us about the significance of the move and what sustainable means in the context of a high volume fashion business.
David Trimble, a leading figure in Northern Irish politics and joint Nobel Peace Prize Winner who now sits in the house of Lords, surprised the House this week. He stood up during a debate about Northern Ireland to say his daughter had married her girlfriend, even though he had in the past opposed same sex marriage and voted against it. Vicky Trimble and her wife Rosalind Stephens give their reaction to his speech.
Presented by Jenni Murray
Produced by Rabeka Nurmahomed
Edited by Jane Thurlow
Interviewed guest: Candice Brathwaite
Interviewed guest: Remi Sade
Interviewed guest: Daghni Rajasingam
Interviewed guest: Jessamy Hibberd
Interviewed guest: Claire Poole
Interviewed guest: Hazel Irvine
Interviewed guest: Sara Bayman
Interviewed guest: Tamsin Lejeune
Interviewed guest: Vicky Trimble
Interviewed guest: Rosalind Stephens
Last on

Broadcast