Main content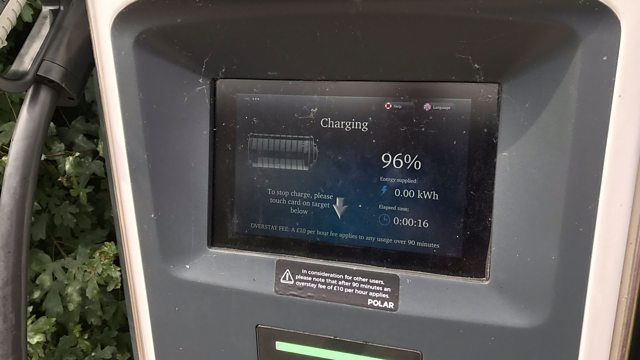 The challenge of charging an electric car
Electric cars, win a home competitions, landlords and tenant groups debate evictions and more bank customers qualify for historical debt collection compensation.
Money Box listener Gary takes reporter Dan Whitworth on a guided tour of electric car charging points in Swindon to illustrate the complexities of navigating the system and the associated costs. Guest: David Newton, CEO of BP Chargemaster, the UK's largest electric charging network.
Laura would love to be a homeowner. She regularly enters raffles and competitions in the hope of winning a house. Richard Williams, a solicitor specialising in gambling law, explains why and how home competitions can go wrong.
The Residential Landlords Association and campaign group Generation Rent debate findings from the RLA's survey on government plans to abolish section 21 notices in England and Wales. Section 21 allows a landlord to evict tenants without a reason and with just 2 months notice. Guests: Georgie Lammy, Campaigns Lead, Generation Rent and John Stewart Policy Manager, Residential Landlords Association.
More people have been included in a scheme set up by HSBC to compensate people who paid unreasonable debt collection charges. Those affected were customers with loans, credit cards, or store cards with either HFC Bank Ltd or John Lewis Financial Services between 2003 and 2009. Both of those firms are now part of HSBC which told Money Box "We believe we have identified all those affected who may have paid a Debt Collection Charge between 2003 and 2009, and have or will shortly be writing to them. If someone believes they paid a Debt Collection Charge and we haven't contacted them, they can call us to discuss on 0345 585 7564.
Presenter: Paul Lewis
Producer: Charmaine Cozier
Editor: Emma Rippon