Main content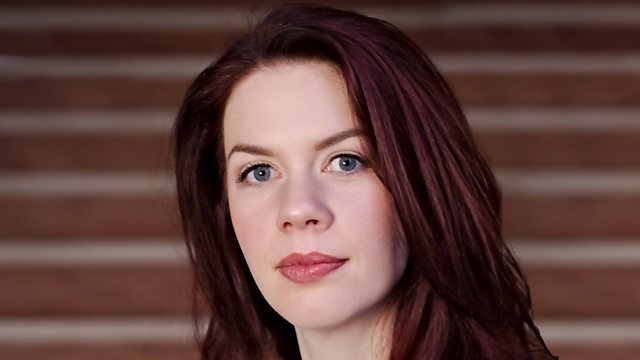 New Generation Artists in Purcell and Haydn
Haydn, Purcell and Clara Schumann performed by the Aris Quartet, pianist Mariam Batsashvili, soprano Katharina Konradi and mezzo Catriona Morison.
New Generation Artists.
Kate Molleson presents the first programme in this summer's series celebrating the prodigious talents of Radio 3's current New Generation Artists. Today, in advance of their appearances at this year's BBC Proms, there's sublime Purcell from the Scots mezzo Catriona Morison, a scintillating Haydn sonata from the brilliant Georgian pianist Mariam Batsashvili and the magical 'Sunrise' Quartet in a performance given at the Ryedale Festival by the Aris Quartet.
Purcell Music for a While
Catriona Morison (mezzo soprano), Simon Lepper (piano)
Haydn Piano Sonata in D major H.XVI:37 (1780)
Mariam Batsashvili (piano)
Clara Schumann Ich stand in dunkeln Träumen and Liebeszauber from 6 Lieder, Op 13
Katharina Konradi (soprano), Eric Schneider (piano)
Haydn String Quartet in B-flat, Op. 76, No. 4, "Sunrise"
Aris String Quartet
Brahms Dort in den Weiden steht ein Haus
Catriona Morison (mezzo soprano), Simon Lepper (piano)
Established two decades ago, Radio 3's New Generation Artist scheme is internationally acknowledged as the foremost scheme of its kind. It offers a platform for artists at the beginning of their international careers. Each year six musicians join the scheme for two years, during which time they appear at the UK's major music festivals, enjoy dates with the BBC orchestras and have the opportunity to record in the BBC studios. The artists are also encouraged to form artistic partnerships with one another and to explore a wide range of repertoire, not least the work of contemporary and women composers. In recent years, Radio 3's New Generation Artists have appeared in festivals or concerts in Aldeburgh, Bath, Belfast, Birmingham, Buxton, Cheltenham, Edinburgh, Glasgow, Hay-on-Wye, Orkney, Ryedale, Southampton and Stratford-upon-Avon as well as at the BBC Proms. Typically, the artists selected will have been prizewinners at major international competitions such as the Tchaikovsky, Liszt, Ferrier or Cardiff Singer of the World. However, the BBC New Generation Artist scheme is not itself a prize, rather it offers a unique two year platform on which artists can develop their prodigious talents. Not surprisingly, the list of alumni reads like a Who's Who of the most exciting musicians of the past two decades. In this series, we can catch those artists near the beginnings of their journeys.