Main content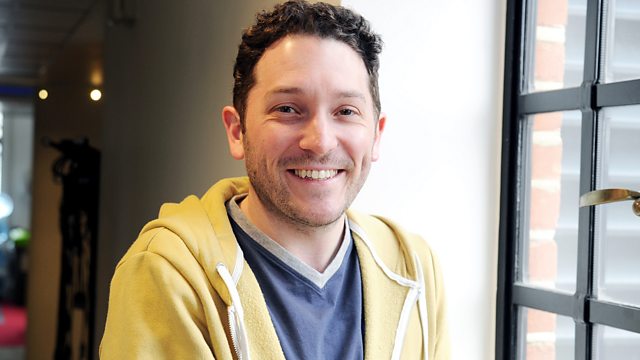 Jon Richardson and Backstage Ball
Comedian Jon Richardson chats to Zoe about the return of Ultimate Worrier. Plus it's Backstage Ball! Zoe goes behind the scenes of Who Do You Think You Are?
Jon Richardson wakes up and embraces the day with Zoe Ball! Jon chats about the second series of his comedy panel show Ultimate Worrier, his new sitcom Meet the Richardson's, his love of Ken Bruce, and his top tips for packing the perfect suitcase.
It's Backstage Ball! Zoe goes behind the scenes of Who Do You Think You Are?, speaking to Genealogist Laura Berry. She reveals how they traced Danny Dyer's royal roots, researching Naomi Harris' Caribbean relatives and where to begin researching your own family tree.
Along with Tina Daheley on news, Richie Anderson on travel and Mike Williams on sport, she and the team have the best start to your morning. With celeb guests, headlines, tunes chosen by listeners, and more music that you can shake a glitterball at! Mike chats to boxing promoter Eddie Hearne about his podcast and the much anticipated Anthony Joshua boxing rematch.
There's also weather with Carol Kirkwood, and a daily Pause For Thought from Dr. Krish Kandiah, as Zoe entertains the nation with fun for the family!
Last on
Music Played
Philip Bailey

&

Phil Collins

Easy Lover

Pretenders

Back On The Chain Gang

The Pretenders - The Singles.
WEA.

Jax Jones

&

Martin Solveig

All Day & Night (feat. Madison Beer)

The Divine Comedy

National Express

New Hits 99 (Various Artists).
Sony Music TV.

Beyoncé

Spirit

The Lion King O.S.T. (Various Artists).
Walt Disney Records.

Years & Years

King

Now That's What I Call Music! 90 (Various Artists).
Now.

James Arthur

&

Anne‐Marie

Rewrite The Stars

The Greatest Showman: Reimagined (Various Artists).
Atlantic.

Diana Ross

My Old Piano

Diana Ross & The Supremes - 40 Motown.
Polygram Tv.

Bryan Adams

Cloud Number Nine

Now 43 (Various Artists).
Now.

Céline Dion

Flying On My Own

CD Single.
Sony Music Entertainment.

The Primitives

Crash

Into The Eighties - Various Artists.
Global Television.

Kylie Minogue

Can't Get You Out Of My Head

Taylor Swift

You Need To Calm Down

Lover.
Universal Motown Records.

The Who

Who Are You

CSI: O.S.T. (Various Artists).
Hip-O-Records.
9.

Toto

Hold The Line

Driving Rock (Various Artists).
Global Records & Tapes.

Louise

Lead Me On

(CD Single).
Lil Lou Records.

Nu Shooz

I Can't Wait

Club Classics From The 80's (Various).
Disky.

Rag'n'Bone Man

Human

(CD Single).
Columbia.
001.

The Contours

Do You Love Me

The Wanderers (Original S/Track).
Sanctuary Records.

Bob & Earl

The Harlem Shuffle

Shades Of Soul (Various Artists).
Global Television.

The Communards

Don't Leave Me This Way (feat. Sarah Jane Morris)

Now 1986 (Various Artists).
Now.

Michael Kiwanuka

&

Tom Misch

Money

Alice Cooper

School's Out

Single - Warner Brothers K 16188.
Pause For Thought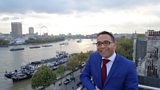 From Krish Kandiah, founding director of a national charity:
I love the sound of summer holidays. It always begins with Alice Cooper on repeat and my seven children joining in the chant: "schools out for summer!" Then I get ready to sit back to enjoy a couple of weeks listening to the buzz of chatter around a swimming pool, the dropping of ice cubes into fizzing lemonade, or the ripple of laughter of a family frisbee match as my birth and adopted children try to teach the latest fostered children how to throw and catch the flying disk. 
My favourite sound in all the world is the laughter of children. It is a precious gift. Many of the kids who have joined our family have experienced such serious neglect and abuse that they have had very little reason, let alone opportunity, to relax, smile and enjoy their childhood. But the summer holidays bring many opportunities to elicit from them the sounds of healing joy. There can be shared subtle smiles as we play cards by the river or raucous unrestrained laughter as we engage in water pistol warfare, or a quiet chuckle in the car as Cliff Richard's classic take on the summer holidays suggests "No more worries for me and you – oo - oo" 
These summer soundtracks remind me of another song: ancient lyrics found in the Bible about the Almighty God who I believe rules transcendent over the sun and clouds, but also who also takes pleasure in caring for the lonely and needy: Sing to God, sing in praise of his name, extol him who rides on the cloud rejoice before him—his name is the Lord. A father to the fatherless, a defender of widows, is God in his holy dwelling. 
God sets the lonely in families This song acknowledges the maladies of life – vulnerability, loneliness and loss and identifies family as a place where healing can happen. If God himself is not too important and powerful to have a particular interest in the well being of children in need, then I cannot excuse myself from this important task. For me, vulnerable children laughing as they experience the love and care of a family is the best sound of summer. It surely beats even Alice Cooper and Cliff Richard hands down!
Broadcast