Main content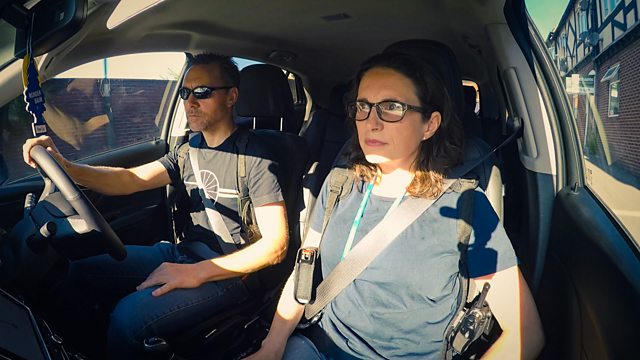 The Irish Garda search for a killer who went to extreme lengths to dispose of his victim's body, and the race is on to find the drugs kingpin behind a multimillion-pound racket.
In 2013, an investigation by an elite team of Scotland Yard detectives into the biggest organised crime gangs in London uncovered the drugs kingpin behind a multimillion pound racket. By making his own drugs delivery, Paul Monk blew his cover, and when his associates were arrested, he fled abroad. Working with Spanish authorities, British officers track him to a town near Benidorm. A coded document found in his luxury villa reveals the true extent of Monk's crimes.
The devious plan of a penniless lodger leads to murder in Swansea. David Ellis killed his landlord, Alec Warburton, in order to steal rent money, and fed a web of lies to police and his fellow tenants to cover up the truth. After disposing of the body in a north Wales quarry, Ellis fled to Ireland.
The Metropolitan Police's extradition team is out before dawn in north west London, after receiving an arrest warrant for a man wanted in Romania. How quickly can the team get this high-risk offender off the streets? And they search for a Polish man who has a prison sentence to serve for a serious drink-driving offence. With two false starts, and an abundance of men who look like their fugitive, the team will have to hope it's third time lucky.
And a Derbyshire police unit who specialise in searching for people who have a history of committing crimes abroad are on the trail of a convicted Polish kidnapper. It's the job of the Foreign National Intelligence team to find him and return him to his home country.
Clips

Credits
| Role | Contributor |
| --- | --- |
| Narrator | Paul Bown |
| Series Producer | Susie Phillips |
| Director | Andrew Tait |
| Executive Producer | Joe Mather |
| Production Manager | Louise Binding |