Main content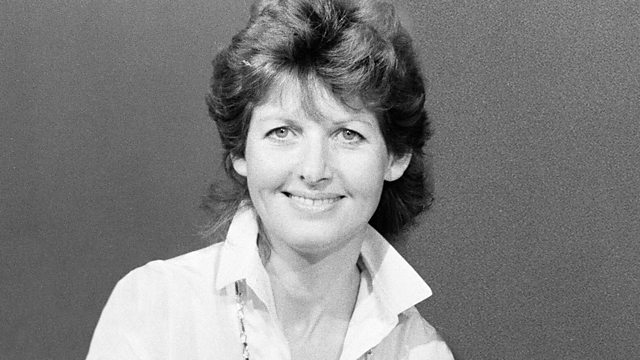 Audrey Eyton, Arthur Ryan, Jack Bond, Rip Torn
Matthew Bannister on retailer Arthur Ryan, diet creator Audrey Eyton, cricketer Jack Bond and actor Rip Torn.
Pictured: Audrey Eyton
Matthew Bannister on
Arthur Ryan, the Irish retailer who created Primark - known for selling fast fashion at low prices.
Audrey Eyton, who devised the F-Plan diet, which encouraged people to eat fibre to lose weight.
Jack Bond, the Lancashire cricket captain who led his team to success in the one-day game.
Rip Torn, the film and stage actor known for his violent temper who appeared in DodgeBall, Men In Black and latterly The Larry Sanders Show.
His daughter Angelica Page, who is also an actor, pays an emotional tribute.
Interviewed guest: Paul Marchant
Interviewed guest: Teresa Wickham
Interviewed guest: Carole Stone
Interviewed guest: David Lloyd
Interviewed guest: Angelica Page
Producer: Paula McGinley
Archive clips from: Profile, Radio 4 22/06/2008; Midnight News, Radio 4 25/04/2013; Enterprise: Audrey Eyton, Radio 4 24/12/1981; See You Sunday, BBC 1 Wales, 05/05/1991; Breakfast Time, BBC One 14/10/1983; North West Tonight, BBC One 11/07/1996; 5 Live cricket commentary, 14/07/2019; 30 Rock, NBC 2009; The Larry Sanders Show, HBO 1998; Maidstone, directed by Norman Mailer, Supreme Mix Productions 1971; DodgeBall, directed by Rawson Marshall Thurber, Twentieth Century Fox / Red Hour Films / Mediastream Vierte Film GmbH & Co. Vermarktungs KG 2004; Rip Torn on InnerVIEWS, Houston PBS, 05/02/2010.
Arthur Ryan
Born 19 July 1935; died 8 July 2019, aged 83.
Last Word spoke to Paul Marchant, CEO of Primark, and Teresa Wickham, an independent retail analyst.
Audrey Eyton
Born 11 January 1936; died 30 June 2019, aged 83.
Last Word spoke to her friend Carole Stone.
Jack Bond
Born 6 May 1932; died 11 July 2019, aged 87.
Last Word spoke to former Lancashire and England cricketer and commentator David Lloyd.
Rip Torn
Born 6 February 1931; died 9 July 2019, aged 88.
Last Word spoke to his daughter Angelica Page.