Main content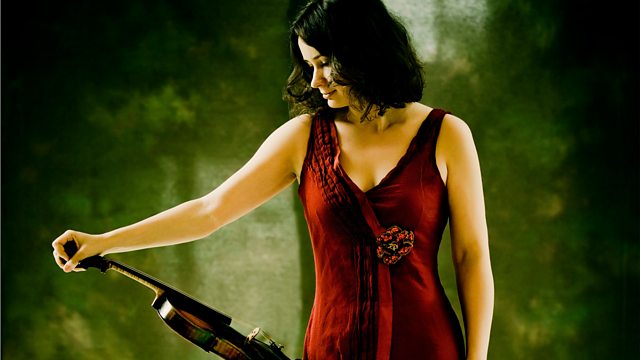 Berlin's best
One of today's great music partnerships, Kirill Petrenko and the Berlin Philharmonic, play Schoenberg's Violin Concerto with Patricia Kopatchinskaja and Tchaikovsky's Symphony No 5
Georgia Mann introduces the final concert in a short series of highlights from Europe's 2018/19 season.
Kirill Petrenko, the Berlin Philharmonic's Chief Conductor Designate, doesn't officially take the orchestra's reins until this summer. But already this musical partnership, with its combination of technical brilliance and edge-of-the-seat spontaneity, is the most talked-about in Europe, routinely receiving five-star reviews, critical superlatives and standing ovations. In this concert recorded in March at the Berlin Philharmonie, Petrenko and the orchestra are joined by another musician noted for daring spontaneity, Patricia Kopatchinskaja. Schoenberg's Violin Concerto, written in 1936 during the early years of his US exile from Germany, has the Viennese tradition, and especially Brahms, at its core. The other work is by Tchaikovsky, his Fifth Symphony, a composer particularly close to Petrenko's heart.
Schoenberg: Violin Concerto, Op. 36
8.40pm
Interval Music (from CD)
Stravinsky: Three Movements from Petrushka
Alexander Melnikov (piano)
8.55pm
Tchaikovsky: Symphony No. 5 in E minor, Op. 64
Patricia Kopatchinskaja (violin)
Berlin Philharmonic Orchestra
Kirill Petrenko (conductor)
Featured in...
We broadcast more live and specially-recorded concerts and opera than any other station.