Main content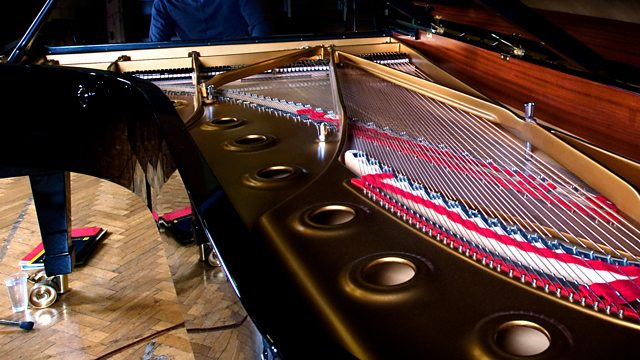 Norfolk and Norwich Chamber Series: Schubert, Janacek, Stravinsky
20th-century masterpieces with some 19th-century Viennese turbulence performed by the Skampa Quartet and by Simon Crawford-Philips and Philip Moore at the piano.
The Skampa Quartet and Simon Crawford-Philips with Philip Moore return today to showcase a selection of 20th century masterpieces of chamber music, with a healthy amount of turbulence generated from 19th century Vienna thrown in for good measure!
Written in the final months of Schubert's life, the Allegro, D. 947 - which was lost until 1840 - is now thought to be a part of a larger unfinished sonata. When it was finally published, it was given the subtitle 'Lebensstürme' - The Storms of Life, which certainly feels appropriate given the nature of this turbulent work.
Leos Janacek's Second Quartet was inspired by his relationship - both real and imagined - with Kamila Stosslova a woman 40 years younger than himself who he became infatuated with in the last decade of his life.
We finish today's programme with Philip Moore's own arrangement of three movements from Stravinsky's Firebird, which is very much in keeping with Stravinsky's own arrangements of his other Diaghilev Ballets, Petrushka and the Rite of Spring. Enjoy!
Presented by Tom McKinney
Schubert: Allegro in A minor, D. 947 'Lebensstürme'
Simon Crawford-Philips & Philip Moore (piano)
Janacek: String Quartet No 2 'Intimate Letters'
Skampa Quartet
Stravinsky arr. Moore: Three movements from The Firebird
Simon Crawford-Philips & Philip Moore (piano)