Main content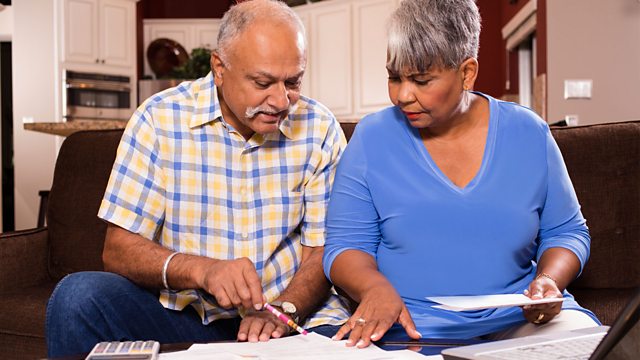 HMRC chases scammed pensioners for unpaid tax bills
HMRC is demanding payment from pensioners who lost their savings to scam schemes. Plus why growing numbers of older people are giving up home ownership and choosing to rent.
HMRC is sending tax bills to people who have lost their pensions after getting cold calls and being persuaded to move their money into schemes that have since collapsed. Many were persuaded by salesmen to release money from their pensions before they turned 55 years old. Under the rules, anyone who does this is liable to pay tax of up to 55% on the amount withdrawn.
We usually hear that the millennials are destined to be renting properties forever. But new figures show it's the over 50s that make up the fastest-growing group in the rental sector. Analysis by the estate agency, Hamptons International, shows the proportion of over-50s in the rental market is at its highest level since records began. We find out why renting is becoming more attractive to people in older age.
And a woman who was disabled by a brain haemorrhage six years ago says she wants to challenge private parking companies over their charging policies. The majority have the same rates for people with disabilities and non-disabled people. Prices are higher in desirable town and city centre locations, where there are fewer spaces.
Claire Withnall, who now gets around with a walker, says that's discriminatory - because it takes her a lot longer to get around, and she has less choice about where to park. The parking firm NCP says while it sympathises with Claire, it is operating within the Equality Act.
Presented by Winifred Robinson
Produced by Natalie Donovan