Main content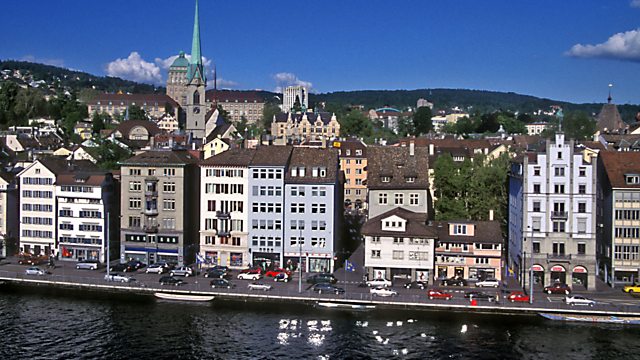 Postcard from Zurich
Alan Gilbert conducts the Zurich Tonhalle Orchestra in Thomas Adès's Three Studies from Couperin, Beethoven's Piano Concerto No 4, with Inon Barnatan, and Nielsen's Symphony No 3.
Georgia Mann presents the second of four 2018/19 season highlights from around Europe. Tonight we celebrate Zurich's 150-year-old orchestral tradition with a concert from the Zurich Tonhalle Orchestra. This season American Alan Gilbert was one of the latest in the long list of distinguished international conductors to work with the orchestra, with a wide-ranging programme from Thomas Adès's 21st-century re-imaginings of courtly French 18th-century keyboard music, to Nielsen's life-affirming 1911 third symphony.
Thomas Adès: 3 Studies from Couperin
Beethoven: Piano Concerto No. 4 in G major Op.58
8.25pm
Interval Music (from CD)
Nielsen: Wind Quintet, Op. 43 (FS 100): Tema con variazioni
James Galway (flute), Niels Thomsen (clarinet), Jens Tofte-Hansen (bassoon),
Björn Carl Nielsen (oboe), Björn Fosdal (horn)
8.40pm
Nielsen: Symphony No. 3 Op. 27 (Sinfonia espansiva)
Inon Barnatan (piano)
Christina Landshamer (soprano) & Benjamin Appl (baritone)
Zurich Tonhalle Orchestra
Alan Gilbert (conductor)
Featured in...
We broadcast more live and specially-recorded concerts and opera than any other station.