Main content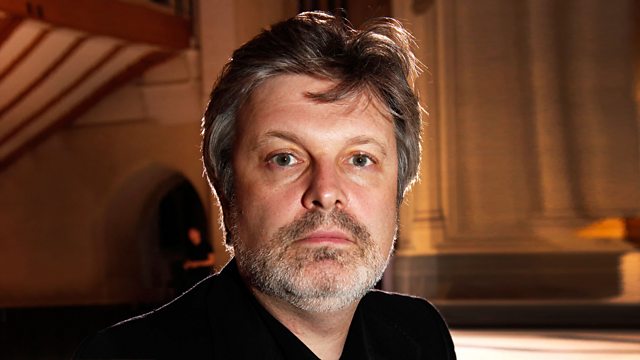 James MacMillan discusses the birth of his political and religious views plus the writing of his Cello Concerto for Rostropovich and Veni Veni Emmanuel for Evelyn Glennie.
Sir James MacMillan is reflecting on his prolific life in composition as he celebrates his 60th birthday this week.
He discusses his regret at joining the Communist Party at the age of 14 because of the hurt it caused his grandfather. And his early search for some kind of fusion of Christian theology and Marxist philosophy, including the influence on his music of a radical movement that grew up in South America as a response to the widespread poverty and the ill-treatment of ordinary people.
He also remembers his friendship with Mstislav Rostropovich which led to the commissioning of his Cello Concerto, written at the time of the Dunblane shooting. And he describes the creation of his next great musical success: Veni, Veni Emmanuel – the percussion concerto he wrote for his friend Evelyn Glennie
For Ian
John York, piano
Cantos Sagrados (Identity)
The Elysian Singers
Carl Jackson, organ
Sam Laughton, conductor
The Reproaches, from Cello Concerto
Raphael Wallfisch, cello
BBC Scottish Symphony Orchestra
Osmo Vanska, conductor
Veni, Veni Emmanuel
Evelyn Glennie, percussion
Scottish Chamber Orchestra
Jukka Pekka Saraste, conductor
Presenter: Donald Macleod
Producer: Rosie Boulton