Main content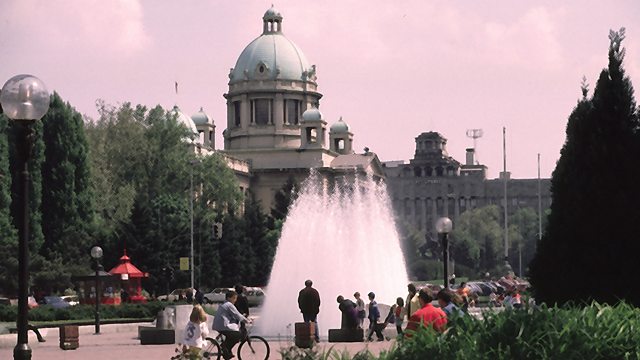 Peter Wolf - Red Star Belgrade
Belgrade, 1941: Bomb survivors in the football team at a Nazi prison camp play a match against their guards. Starts Bill Nighy.
Belgrade, 1941: As the Nazis begin their invasion of the Balkans, half the football team are wiped out as the pitch is bombed.
In prison camp, the survivors form a new team to play a match against the Prison Guards, but the price of winning this match against their fascists captors will be their lives.
Written by Peter Wolf
Vratar ...... Bill Nighy
Igrac ...... Mark Bazeley
Bozo ...... Stephen Critchlow
Gretl ...... Tracy-Ann Oberman
Zdenka ...... Janice Acquah
Gazde ...... Philip Joseph
Devet ...... Jonathan Keeble
Osam ...... Gordon Reid
Sedam ...... Kenny Blyth
Producer: Cherry Cookson
First broadcast on BBC Radio 4 in 2001.