Main content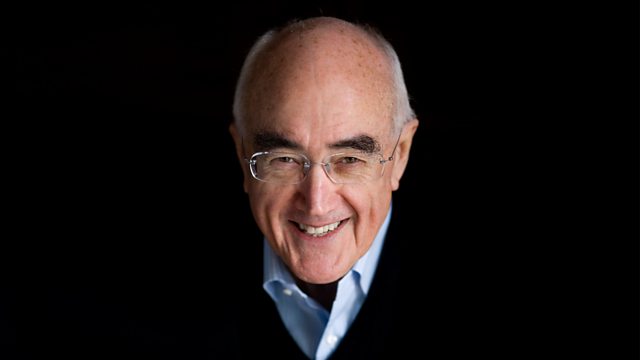 James Burke
Science writer and broadcaster James Burke tells Michael Berkeley about his musical childhood, love of Italy, and the music that reminds him of the Moon landings 50 years ago.
As the 50th anniversary of the moon landings approaches, James Burke talks to Michael Berkeley about the music that brings back memories of the heady days when, new to science broadcasting, he was chosen by the BBC to lead the coverage of the Apollo Missions and the moment the first human stepped onto the Moon.
James Burke has the rare gift of making complex ideas comprehensible to a wide audience – and providing a great deal of entertainment along the way. He began his BBC career on Tomorrow's World, and his series Connections, which offered a new perspective on the history of science and technology, was a television landmark. James is the author of more than a dozen books, and his series about his long-running project The Knowledge Web was broadcast recently on Radio 4.
The surprising thing about James Burke is that he studied Middle English at university and got into science broadcasting quite by accident while working in Italy. He tells Michael how it happened and plays a Neapolitan song which reminds him of the years he spent there as a young man. He chooses music that reminds him of his musical childhood – Mozart's Clarinet Quintet which he played at school, and a piece by Handel which he sang. His lifelong love of playing the guitar is reflected in music by Albeniz, and James makes some truly startling predictions about how technology is about to utterly transform our lives.
Producer: Jane Greenwood
A Loftus production for BBC Radio 3