Main content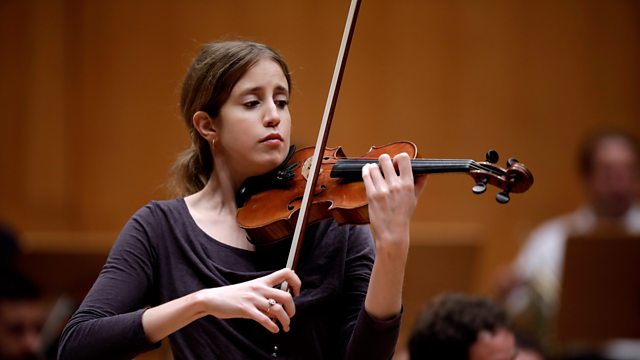 Double trouble
Vilde Frang and Lawrence Power play Mozart's Sinfonia Concertante for violin and viola with the Chamber Orchestra of Europe. Plus Mozart's final symphony and Faustian Liszt.
Leading up to Friday's First Night of the Proms, Georgia Mann presents some of Europe's top orchestras in highlights from this season.
When players from the European Union Youth Orchestra set up the Chamber Orchestra of Europe in 1981 it quickly became established as one of the world's finest chamber orchestras and has consistently performed with top-rank soloists and conductors. This concert, recorded in March in the Bruges Concertgebouw as part of the International Brussels Music Festival, features Vilde Frang and Lawrence Power in Mozart's great double concerto for violin and viola and ends with his final symphony and summing-up of his composing genius, the 'Jupiter'. It begins with diabolical Liszt: a rare chance to hear Two Episodes from Lenau's Faust performed together, as Liszt intended. The solemn 'Procession by Night', by turns bleak and comforting, is followed by one of Liszt's greatest successes, Mephisto's wild 'Dance in the Village Inn'.
Liszt: Two Episodes from Lenau's Faust S.110
Mozart: Sinfonia Concertante in E flat major K.364
8.35pm
Interval Music (from CD)
Hummel: Octet-Partita in E flat
Wind Soloists of the Chamber Orchestra of Europe
8.50pm
Mozart: Symphony No. 41 in C major K.551 (Jupiter)
Vilde Frang (violin) & Lawrence Power (viola)
Chamber Orchestra of Europe
David Afkham (conductor)
Featured in...
We broadcast more live and specially-recorded concerts and opera than any other station.