Main content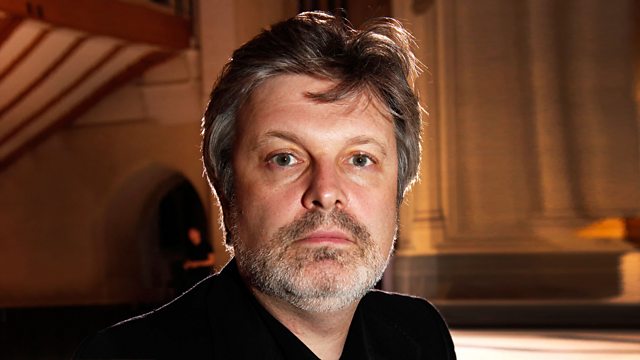 A grandfather, a recorder and a confession
MacMillan discovers music in his Catholic family and East Ayrshire community. A recorder at school plus his grandfather's love of brass bands unlocked a lifelong passion for music.
Sir James MacMillan is reflecting on his prolific life in composition as he celebrates his 60th birthday this week.
He was born 16 July 1959 in Kilwinning, North Ayrshire, but grew up in the East Ayrshire town of Cumnock. His grandfather introduced him to brass band music and his primary teacher taught him the recorder. The combination of these musical experiences sparked a lifelong passion in James to make and create music of his own.
He studied composition at the University of Edinburgh with Kenneth Leighton and at Durham University with John Casken. A trip to Darmstadt International Summer Course confirmed in him a longing to build on musical traditions of the past rather than abandoning all that has gone before.
He caught the attention of the classical establishment with the BBC Scottish Symphony Orchestra's premiere of The Confession of Isobel Gowdie at the BBC Proms in 1990. Isobel Gowdie was one of many women executed for witchcraft in 17th-century Scotland.
The Storm from Into the Ferment
BBC Philharmonic Orchestra
James MacMillan, conductor
Berserking (1st movement)
BBC Philharmonic Orchestra
James MacMillan, conductor
It is Finished, from Seven Last Words from the Cross
Polyphony
Britten Sinfonia
Stephen Layton, conductor
The Confession of Isobel Gowdie
BBC Philharmonic Orchestra
James MacMillan, conductor
Presenter: Donald Macleod
Producer: Rosie Boulton
More episodes
Previous
You are at the first episode