Main content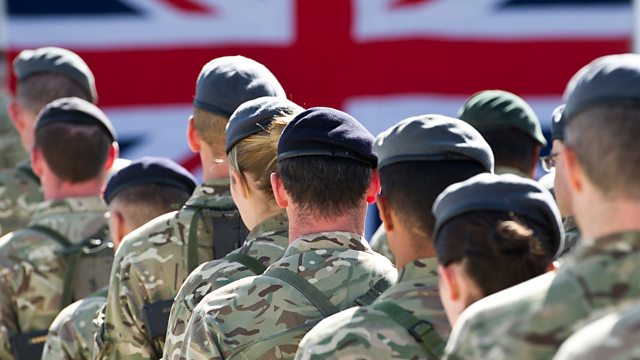 Hidden Figures? The True Scale of Military Sexual Allegations
File on 4 investigates how the military handles complaints from female service personnel of sexual harassment, assault and rape, and whether the military police is fit for purpose.
Ten years ago the alleged rape and subsequent suicide of Royal Military Police Corporal, Anne-Marie Ellement, highlighted problems with the way the British military handles allegations of sexual offences against female service personnel. File on 4 investigates ten years on, what has changed?
There's no doubt that the top echelons of the armed forces take such cases very seriously indeed. Speaking about recent allegations, the Chief of the General Staff, General Sir Mark Carleton-Smith said it was unacceptable and in stark contrast with everything the British Army represents. But how far has that attitude filtered down the ranks in reality?
File on 4 hears from current and former female service personnel who alleged that they were sexually harassed, assaulted or raped, about how they feel they were let down by their chain of command when they reported their ordeal. We hear their criticism of the official Services Complaint system. And why they think the incompetence of the service police undermined their attempts to gain justice.
We also hear from former members of the service police itself who explain why they think that their former comrades are not fit to investigate serious crime and why the system must be reformed. For its part, the Ministry of Defence tells the programme it accepts there are shortcomings and that changes are on the way,
Presenter: Paul Connolly
Producer: Paul Waters
Editor: Andrew Smith
Photo credit: MoD
Last on
Criticisms of the way allegations of sexual assault are handled in the armed forces.
Broadcasts