Main content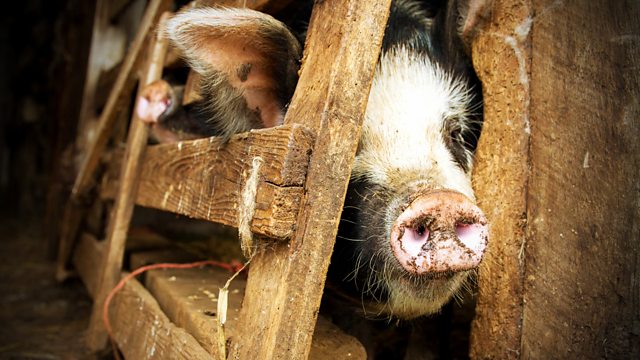 16/07/2019
It's an emotional day for Jim, and Ben goes to extreme lengths.
It's the day of Ben's driving test and he's nervous about being asked to do a hill start. Ben and Ruairi bump into Leonard. Ben wishes someone could park up on the hill so he won't be able to stop there in his test. Later, Ruairi and Leonard park up on the hill to help Ben out.
Ben doesn't look impressed when he comes out of his driving test. Leonard and Ruairi were parked on the wrong hill! It was the first thing he had to do in his test. Leonard's apologetic, he'll make it up to him. But Ben smiles, he did pass in the end, no thanks to them. Leonard agrees to take them out for a celebratory burger.
Fiona and Alistair arrive in Stratford with Jim to visit Shakespeare's birthplace. As they walk through Stratford, Jim tells them about their mother. He never told her about the abuse. Later, they take Jim into a music shop to collect the belated birthday present they've bought him: a keyboard. Fiona thinks they've made real progress: getting Jim out the house and persuading him to accept the keyboard. She asks Alistair to try to persuade Jim to seek professional counselling. He needs more help than they can give.
Countryside Insights from The Archers