Main content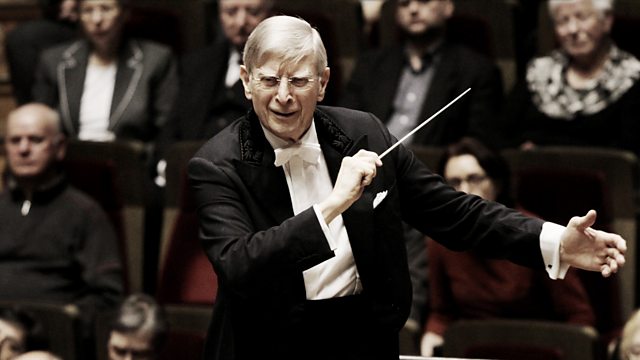 Extraordinary experience
Veteran conductor Herbert Blomstedt, who made his debut in 1954, leads the Bavarian Radio Symphony Orchestra in Sibelius's Symphony No 4 and Mendelssohn's 'Scottish' Symphony.
Herbert Blomstedt made his conducting debut in 1954 and last week celebrated his ninety-second birthday (he's older by 20 months than even Bernard Haitink). The Swedish-American conductor still enjoys a busy international career, with a long list of honorary posts to his name and guesting with the world's finest orchestras. He's become famous for his benchmark interpretations of the Austro-German classics and championing of Scandinavian repertoire, as here in this concert recorded in Munich in May, with Blomstedt leading one of Germany's premiere orchestras. Georgia Mann presents.
Sibelius: Symphony No. 4 in A minor Op.63
8.10pm
Interval Music (from CD)
Berwald: Piano Quartet in E flat major: First mvt Adagio: Allegro ma non troppo
Lorenzo Coppola (clarinet), Donna Agrell (bassoon), Teunis van der Zwart (horn)
Ronald Brautigam (piano)
8.20pm
Wilhelm Stenhammar: Intermezzo (from Sången, Op. 44)
Mendelssohn: Symphony No. 3 in A minor Op.56 (Scottish)
Bavarian Radio Symphony Orchestra
Herbert Blomstedt (conductor)
Featured in...
We broadcast more live and specially-recorded concerts and opera than any other station.