Main content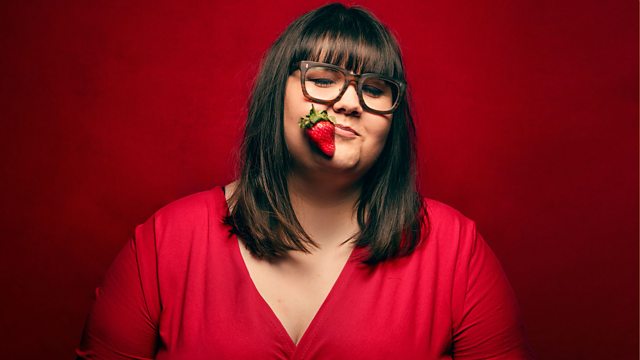 The Unexpected History of Clean Eating
Guilty pleasures, cheeky treats and clean eating – comedian Sofie Hagen asks why we put moral judgements onto the food we eat.
Guilty pleasures, cheeky treats – comedian Sofie Hagen asks why we put moral judgements onto the food we eat.
Clean eating is the diet of the moment. All over Instagram, people post photos of their beautiful plates of leafy vegetables and their artistically framed green smoothies – #plantpowered, #detox, #cleanlife.
Sofie Hagen is definitely not a clean eater. But she's fascinated by the way it frames foods as "good", "clean" and virtuous, and, by extension, other foods as "bad" or "dirty".
This moralising around food doesn't only exist in the world of clean eating. It pervades all sorts of diets - most of which Sofie tried between the ages of 8 and 22. And even if you've never dieted yourself, you've probably seen snacks marketed as "guilt free", or considered having a "cheeky treat" for dessert.
This programme is not about whether a plate of lentils is healthier than a plate of pasta, or the nutritional content of a heritage tomato. It's not even about whether you should try to eat more healthily. It's asking how what we eat became so tied up with how "good" we are as people.
Sofie hears about the 19th century woman who didn't eat or drink for five years, why eating soap was once considered a cure for corpulency, and how this might all have something to do with an apple in the Garden of Eden. She'll talk to former clean eating evangelist Pixie Turner, eating disorder specialist Renee McGregor and advertising exec Rory Sutherland. Does sin sell?
Academic advisor: Jessica Hamel-Akre
Producer: Hannah Marshall
A 7digital production for BBC Radio 4