Main content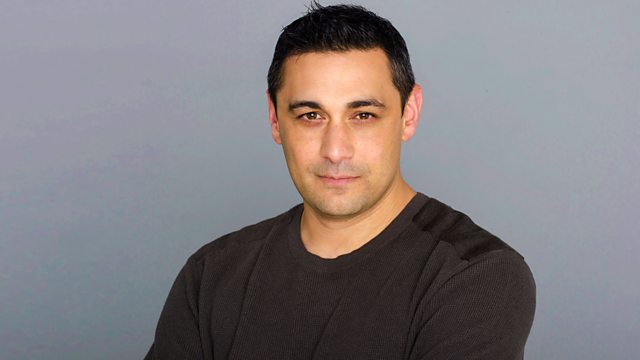 Turing on the new £50 note, Moon landing on the radio, 25 years since Shoemaker-Levy comet
Alan Turing the new face on the £50 note, how the moon landing inspired volcanologist Lionel Wilson's 50-year career, and 25 years ago, comet Shoemaker-Levy smashed into Jupiter.
Code-breaker and father of computer science, Alan Turing has been chosen to celebrate the field of science on the new £50 note. Adam Rutherford asks Chief Cashier at the Bank of England, Sarah Johns how and why he was selected and he asks Sue Black, Professor of Computer Science and Technology Evangelist at Durham University, who campaigned to save Bletchley Park, what this accolade means.
In 1969, while millions watched the Apollo 11 moon landing on the television, BBC radio was providing scientific and engineering commentary throughout the day. One young scientist brought in to help interpret the lunar landscape was Lionel Wilson, at the time he had just finished his PhD on the mechanics of the Moon's surface. But after seeing evidence of ancient lava fields in the pictures beamed back to Earth, he changed the course of his career and spent the next 50 years studying volcanology on Earth and in space.
25 years ago, the planet Jupiter was peppered with over 20 cometary impacts, this had never been seen before. The comet was Shoemaker Levy 9, which had already broken into icy pieces. Its fiery death had been foretold a year earlier when calculations showed its orbit was due to cross Jupiter's. As D-day approached, July 16 1994, experts wondered whether there would be fireworks, or a fizzle, they weren't disappointed.
Producer - Fiona Roberts
Podcast
Adam Rutherford goes inside science to explore the research that is transforming our world