Main content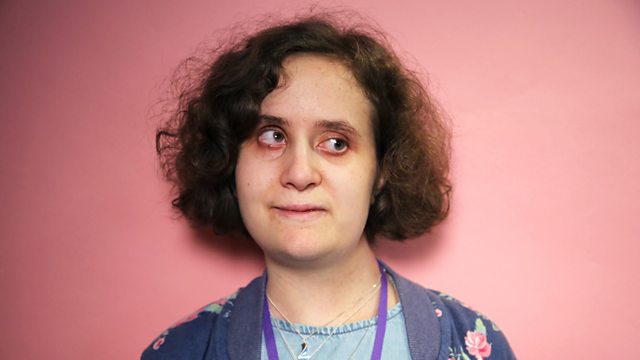 Young composer Alexia Sloane: commissioned to write a piece for this year's BBC Proms
Composer Alexia Sloane; Vicky Trimble, daughter of NI politician David, and her wife Roz Stephens; Dame Sally Davies, departing chief medical officer; a cure for impostor syndrome?
Ahead of the world premiere of 'Earthward' at the Proms, young composer Alexia Sloane talks to Jenni about the upcoming performance and the causes that inspire the music.
David Trimble, a leading figure in Northern Irish politics and joint Nobel Peace Prize Winner, now sits in the House of Lords. Last Wednesday it came as a surprise when he stood up in the House - during a debate about Northern Ireland - to say that his eldest daughter got married to her girlfriend, even though, in the past, he was opposed to same-sex marriage and voted against it. The party he used to lead – the UUP – used to be against it too. Vicky Trimble married her girlfriend, Roz, two years ago.
Jenni talks to Professor Dame Sally Davies as she prepares to leave her post towards the end of the year as the Chief Medical Officer for England to take on the role of Master at Trinity College Cambridge,.
Do you ever feel like a fraud, waiting to be found out? Clinical psychologist Jessamy Hibberd has a cure for "imposter syndrome". And we hear from listener Claire Poole, who asks why the fear of not being good enough at work seems to affect women more than men.
Presenter: Jenni Murray
Producer: Kirsty Starkey
Interviewed Guest: Vicky Trimble
Interviewed Guest: Rosalind Stephens
Interviewed Guest: Alexia Sloane
Interviewed Guest: Dame Sally Davies
Interviewed Guest: Dr Jessamy Hibberd
Interviewed Guest: Claire Poole
Last on
Broadcast

Podcast
Women's voices and women's lives - topical conversations to inform, challenge and inspire.