Main content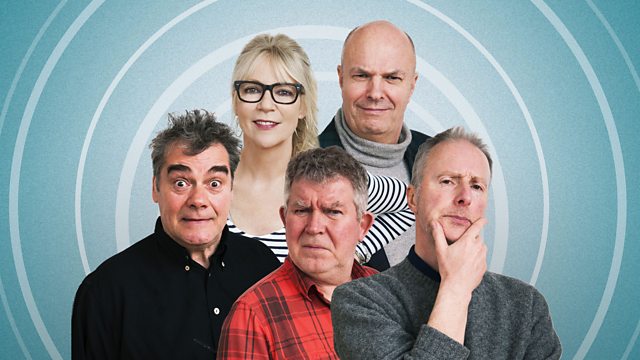 Episode 2
The hugely popular sketch show with Little Girl, The Rev McMinn, Frank Hovis, Denzil and Gwynedd, Calum Gilhooley and the News News News team.
The hugely popular sketch show returns for a third series on BBC Radio 4. Pete Baikie, Morwenna Banks, Moray Hunter, Gordon Kennedy and John Sparkes revisit some of their much-loved characters, and also introduce some newcomers.
Absolutely was a big hit on Channel Four in the late 80s and early 90s. In 2013, the group got back together for the Sketchorama: Absolutely Special for BBC Radio 4 - winning a BBC Audio Drama Award in the Best Live Scripted Comedy category. The Absolutely Radio Show followed, with the first two series picking up Celtic Media Award nominations for Best Radio Comedy, while the second series was also nominated for a BBC Audio Drama Award in 2018.
This second episode includes The Rev McMinn encountering the European political elite in his local Minimart, Gwynedd's insomnia driving Denzil to despair and then song, and Frank Hovis fondly remembering his holidays. From the archive, we have never before heard footage from Dunkirk rescuers and four-and-three-quarter year-old Jack gives the eulogy at his Grandpa's funeral.
Written and Performed by: Peter Baikie, Morwenna Banks, Moray Hunter, Gordon Kennedy and John Sparkes
Production Manager Sarah Tombling
Recording Engineer Dave Murricane
Editor Pete Baikie
Producer Gus Beattie
Producer Gordon Kennedy
BBC Executive Sioned Wiliam
Recording Venue The Oran Mor, Glasgow
An Absolutely production for BBC Radio 4