Main content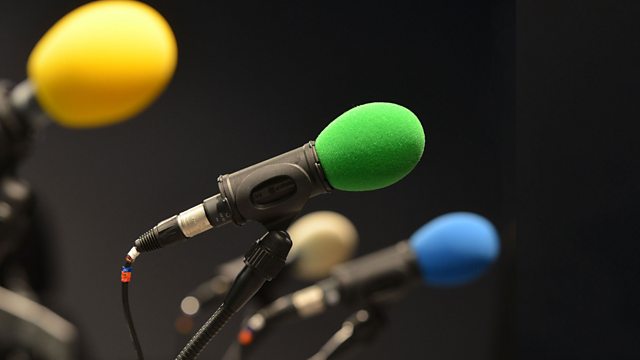 Voice in the Machine
Jon Briggs, the original voice of Siri in the UK and Emma Hignett, the voice of London buses, discuss the history and evolution of talking - and listening - technology.
Talking technology has surrounded us for more than half a century. From the earliest incarnation of the Speaking Clock to the artificially intelligent personal assistants in our homes, we've slowly become accustomed to sharing our lives with machines that help us with our everyday chores.
Who better to guide us through the history of the Voice in the Machine than two of the nations most familiar voices?
  
Jon Briggs was the original voice of Siri in the UK - a fact he only discovered while watching a feature on the TV. Emma Hignett's distinctive voice can be heard on London's buses and trains, helping people to navigate the capital. Spending the day in a smart home, these voice-over artists ask the robo-vacuum to clean the floor, request songs and jokes from personal assistant Alexa, and hop channels with a talking television.
While travelling on a bus and hearing her own voice guiding fellow passengers, Emma shares her own recording tips and tricks. A visit to the local supermarket leads to an encounter with perhaps the most irritating machine voice of all time, with repeated warnings of an "unexpected item in bagging area". As these recognisable voices dig deeper into our history with talking tech, Jon gets a little nostalgic with his own fondness for Knight Rider's talking car, KITT. 
Rifling through the archives, Jon and Emma reminisce about their memories of talkative gadgets from fact, fiction and music. In the context of the early archival recordings of talking technology, the voices of today's OK Google, Alexa, Siri and others have come a long way. But why are our assistants almost all female? And are they really listening to us all the time? 
Join these two well known voices as they grapple with these questions and their personal connection to the silicon speech that narrates our lives.
A BlokMedia production for BBC Radio 4
Last on