Main content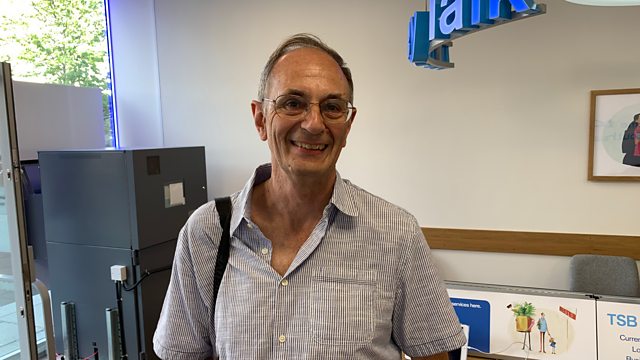 Fighting bank fraud branch by branch
Fraud awareness workshops for bank customers, Conservative leadership financial plans, financial education for children in care and a tax credits renewal alert.
Money Box's Drew Miller Hyndman has been to Southampton where this week TSB Bank held the latest in a series of in-branch sessions aimed at educating people on how to avoid becoming victims of financial fraud. Guest: Ashley Hart, Head of Fraud for TSB.
Jeremy Hunt and Boris Johnson have both set out their tax plans should they become Prime Minister. Carl Emmerson, Deputy Director of the Institute For Fiscal Studies compares, contrasts and costs the policies.
Gaps in the money management skills of children who are in, or young people who have left, care in England is the focus of a new report. It follows an inquiry by the All Party Parliamentary Group on Financial Education for Young People. Ralph who went into care when he was 14 shares his perspective on the issue. Guest: Sam Turner, Voice and Influencing Manager at Become, a charity for children in care and young care leavers.
July 31st is the deadline to renew tax credits. If you already claim them what do you have to do and if you don't – could you? Guest Victoria Todd Head of the Low Incomes Tax Reform Group team.
Reporter: Drew Miller Hyndman
Presenter: Paul Lewis
Producer: Charmaine Cozier
Editor: Emma Rippon