Main content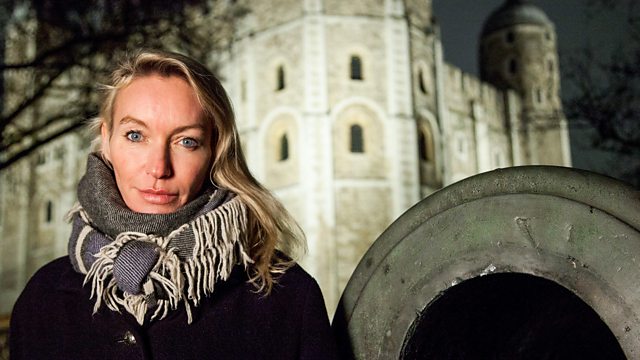 Charles's predicament worsens. With the Queen implicated in the Irish rebellion, the King tries to buy off Pym by offering him the position of chancellor of the exchequer.
The King's proclamation has been sent around the country. Soon, over 200 MPs will return to Westminster to aid Charles; he simply has to run down the clock.
Pym tries to pass parliamentary bills limiting the King's power. But in the Lords, the casting votes are held by the bishops, who are loyal to Charles. Pym knows that, in order to succeed, he must remove them.
In mid-December, Pym's group goes for a political ambush, demanding that the Grand Remonstrance be published. They launch a surprise vote in the dead of night and win. Now the public will read of the King's supposed misdemeanours. Making matters worse for Charles, rumours spread that the Queen was involved in the Irish rebellion. The royal family now look as if they are in league with the Catholic rebels.
Trying to regain control on 22 December, Charles puts Colonel Thomas Lunsford in charge of the Tower of London. He is a thug, believed 'fierce enough to eat children'. Soon London goes wild with protests, swarming the Tower. After just a few days, with mobs braying at the palace gates, the King backtracks. This only encourages the rebels, who now see the King as weak and indecisive. Meanwhile, Charles's backstop of bishops run in fear of the mobs; just two come to the Lords the next day. The King's political frontline is broken. The way for Pym is open.
In a last-ditch attempt to win Pym round, King Charles offers him the top job, chancellor of the exchequer. Will Pym be bought off?
Clips

Credits
| Role | Contributor |
| --- | --- |
| Presenter | Lisa Hilton |
| Charles I | Will O'Connell |
| John Pym | Brian McCardie |
| Queene Henrietta Maria | Doireann McKenna |
| Charles II | Lewis Crawford |
| Interviewed Guest | Justin Champion |
| Interviewed Guest | Jessie Childs |
| Interviewed Guest | Jonathan Healey |
| Interviewed Guest | Charles Spencer |
| Producer | Catrin L Evans |