Main content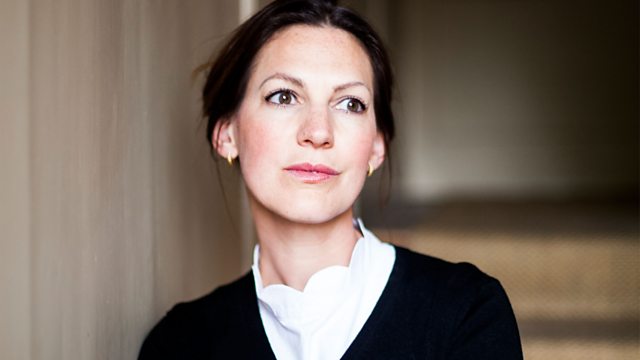 Sarah Langford
Michael Berkeley's guest is barrister Sarah Langford. With Bach, Messiaen and Morten Lauridsen.
Sarah Langford is a barrister; in her words, her job is "to represent the mad and the bad, the broken and the hopeful" – telling their stories in court. After thirteen years of practice, she decided to tell their stories in a book, too. In Your Defence was published last year and has had a huge impact. In it she tells the stories of eleven people she represented in both the criminal and family courts: harrowing stories of mothers whose babies are taken away at birth, teenagers caught up in addiction, a wife who's abused, a boy whose parents fight over him for years. In Private Passions, she talks to Michael Berkeley about why she felt it was important to get these people's stories into the public domain, at a time when the criminal justice system in Britain is facing overwhelming pressure.
One of the challenges of the job is to decompress, after the emotions of a day fighting a case in court, and this is where listening to music is crucial. "When I was coming home on the train from court, I would often find myself wrestling with emotions about all that had happened that day. I had Bach's cello suites on my phone playlist and would listen over and over whilst writing my attendance note and closing the case, both literally and mentally. The music helped me remove myself from the carriage and also gave me a way to feel contemplative about what had gone on." Other choices include Lutoslawski, Messiaen, Paul Dukas, Benjamin Clementine, and choral music by Morten Lauridsen.
Produced by Elizabeth Burke
A Loftus production for BBC Radio 3
Last on
Music Played
Johann Sebastian Bach

Prelude (Cello Suite no.1)

Performer: Peter Gregson. Music Arranger: Peter Gregson.

Witold Lutosławski

Symphony No.4 (excerpt)

Orchestra: Los Angeles Philharmonic. Conductor: Esa‐Pekka Salonen.

Paul Dukas

The Sorcerer's Apprentice

Orchestra: Philharmonia Orchestra. Conductor: James Levine.

Olivier Messiaen

Praise to the Eternity of Jesus (Quartet for the End of Time)

Performer: Benjamin Hughes. Performer: Kathron Sturrock.

Morten Lauridsen

O Magnum Mysterium

Choir: New College Oxford Choir. Conductor: Edward Higginbottom.

Parov Stelar

Clap Your Hands

Performer: Parov Stelar.
Broadcast