Main content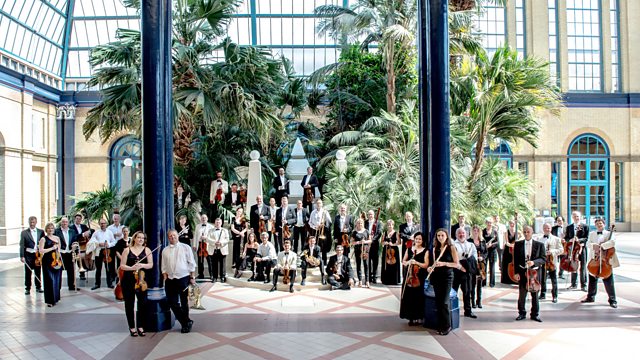 Double Acts
Actor Adrian Scarborough presents a concert on the theme of musical double acts featuring the BBC Concert Orchestra with guests Maria Friedman and Adrian Der Gregorian.
Star crossed lovers Romeo and Juliet, silver screen lovers Bergman and Bogart, Hollywood hoofers Fred and Ginger, cut-throats Sweeney Todd and Mrs Lovatt, crime solvers Watson and Holmes – just some of remarkable musical double acts celebrated in this gala concert recorded at the Royal Festival Hall in London.
BBC Concert Orchestra is conducted by Keith Lockhart with singing guests - real life married couple - Maria Friedman and Adrian Der Gregorian. Presenting tonight's concert is actor Adrian Scarborough currently on our TV screens in an uneasy double act himself - as Raymond - Villanelle's new handler in the second series of Killing Eve . Tonight, he takes on a more softer tone and reads from the balcony scene from Shakepeare's tragedy before we hear Tchaikovsky's classic overture to Romeo and Juliet. There's music too from Frank Loesser's Guys and Dolls, Max Steiner's Suite to Casablanca, John Williams music from The Memoirs of a Geisha, David Arnold and Michael Price's suite to Sherlock as well as classic hits from the pens of Cole Porter and George Gershwin.
Concert recorded on 11th March at the Royal Festival Hall. First broadcast on BBC Radio 3.