Main content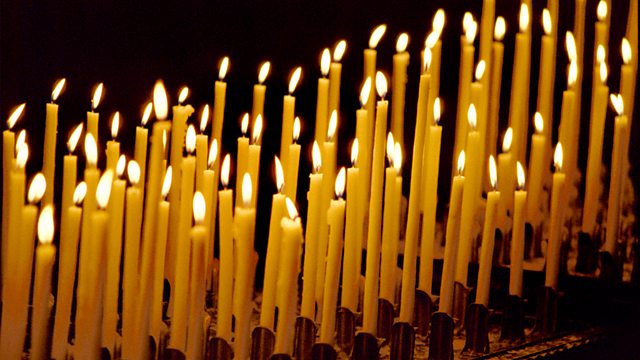 13/07/2019
A spiritual comment and prayer to start the day with Major Anne Read.
A spiritual comment and prayer to start the day with Major Anne Read
Good morning
I live in the beautiful compact city of Saint Albans, uniquely named after the man believed to be Britain's first Christian Martyr.
Alban became a Christian sometime in the 3rd century having heard the gospel proclaimed by a travelling priest, Amphibalus. When soldiers came to arrest the priest Alban swapped? clothes with him and Amphibalus escaped. Alban was arrested and executed.
St Albans Cathedral has recently opened a new Welcome Centre to encourage people to visit the oldest place of continuous Christian worship in England.
Inside the Cathedral set in a glorious colourful row alongside Alban and Amphibalus are statues of modern saints like Dietrich Bonhoeffer, Oscar Romero and Elizabeth Romanova.
I'm glad they're there together because in scripture saints are only ever described in a community. Saint is another word for 'Holy One' and the only single person ever described that way is Jesus. Yet Paul frequently writes to 'the saints' intimating that all followers of Christ are called to be saints too, that is to live like Christ, the Holy One of God.
So it isnt necessary to be commemorated by a statue, stained glass window or cathedral to be a saint. At the root a saint is simply someone living like Christ, in their world and time: living like Christ in their schools and offices, on their farms and factories and with their families, in their communities where it's hard and where the need may seem overwhelming.They roll up their sleeves, are willing to get dirty and speak out for justice for those who have no voice to be heard.
We need saints! saints alive – living people! God, through your Holy Spirit and for your Kingdoms sake make us holy, make us like Christ we pray.
Amen